Wedding Receptions, parties, formals & corporate events
We do cocktail/social hours as well!
Start with the Starter… then add each lighting package that fits your vision!
The Starter gives you full audio, with zero compromises, but you can add to it with each of the lighting packages you would like

Full DJ/MC services included

A song request form facilitating a custom playlist, catered specifically to your favorite songs, genres, goals and specifications

The highest quality audio and mixing equipment in the industry, producing full clarity and massive sound

One wireless microphone is dedicated for speeches and special presentations, one corded microphone is dedicated for your DJ/MC

We provide our table and linen, which helps you save money by not needing to order any for us!
Add as many packages below as you like, in any combination!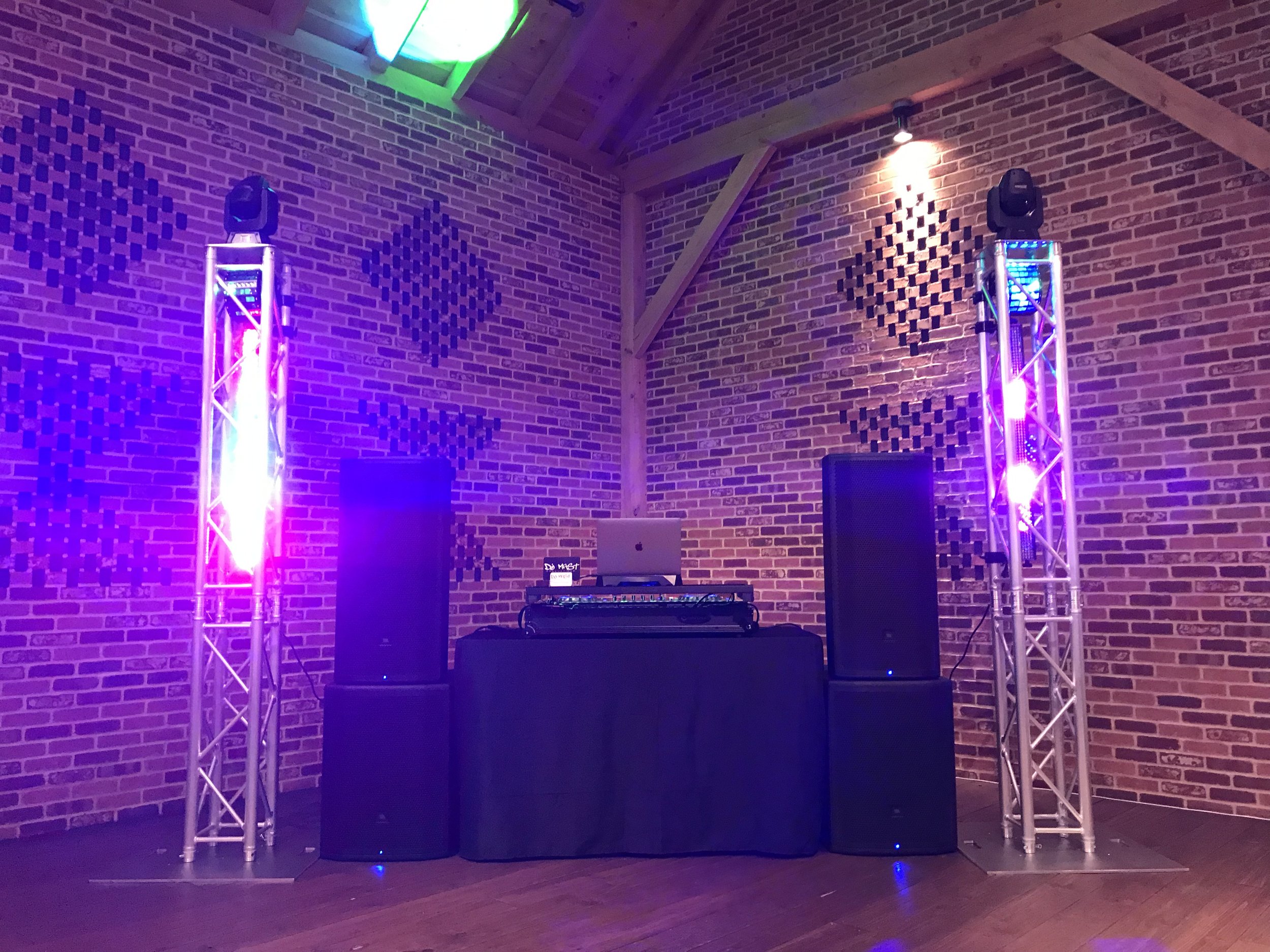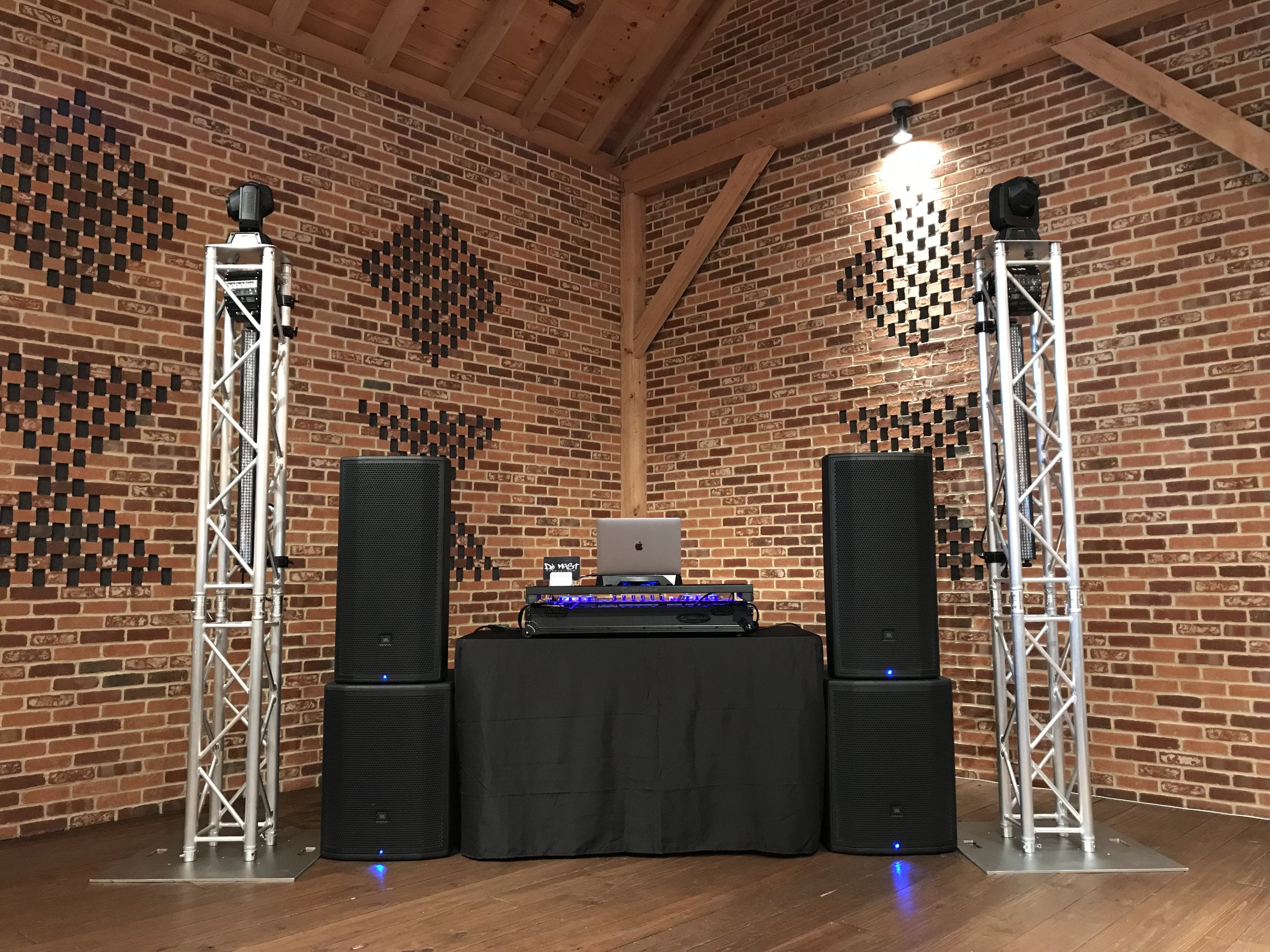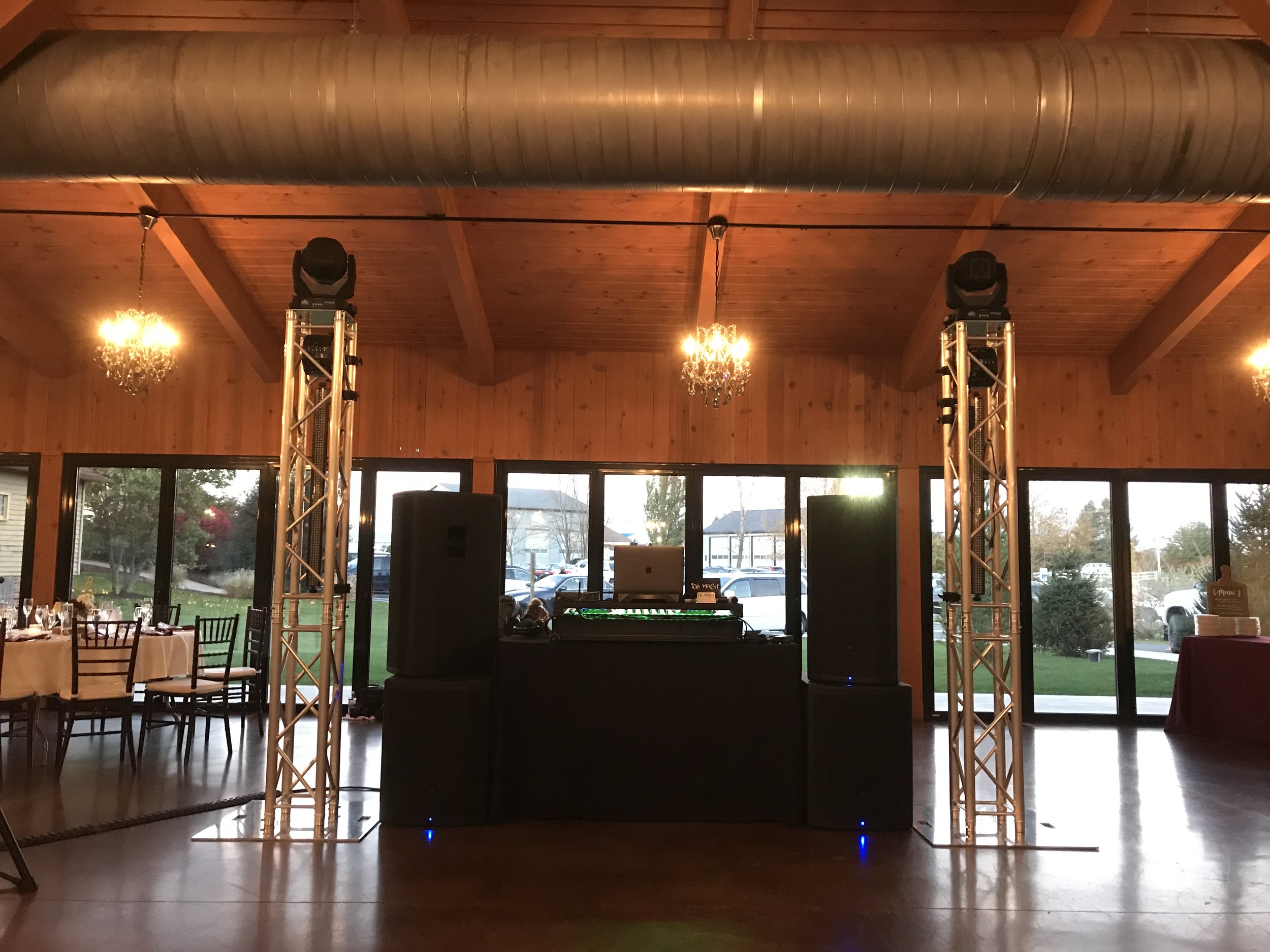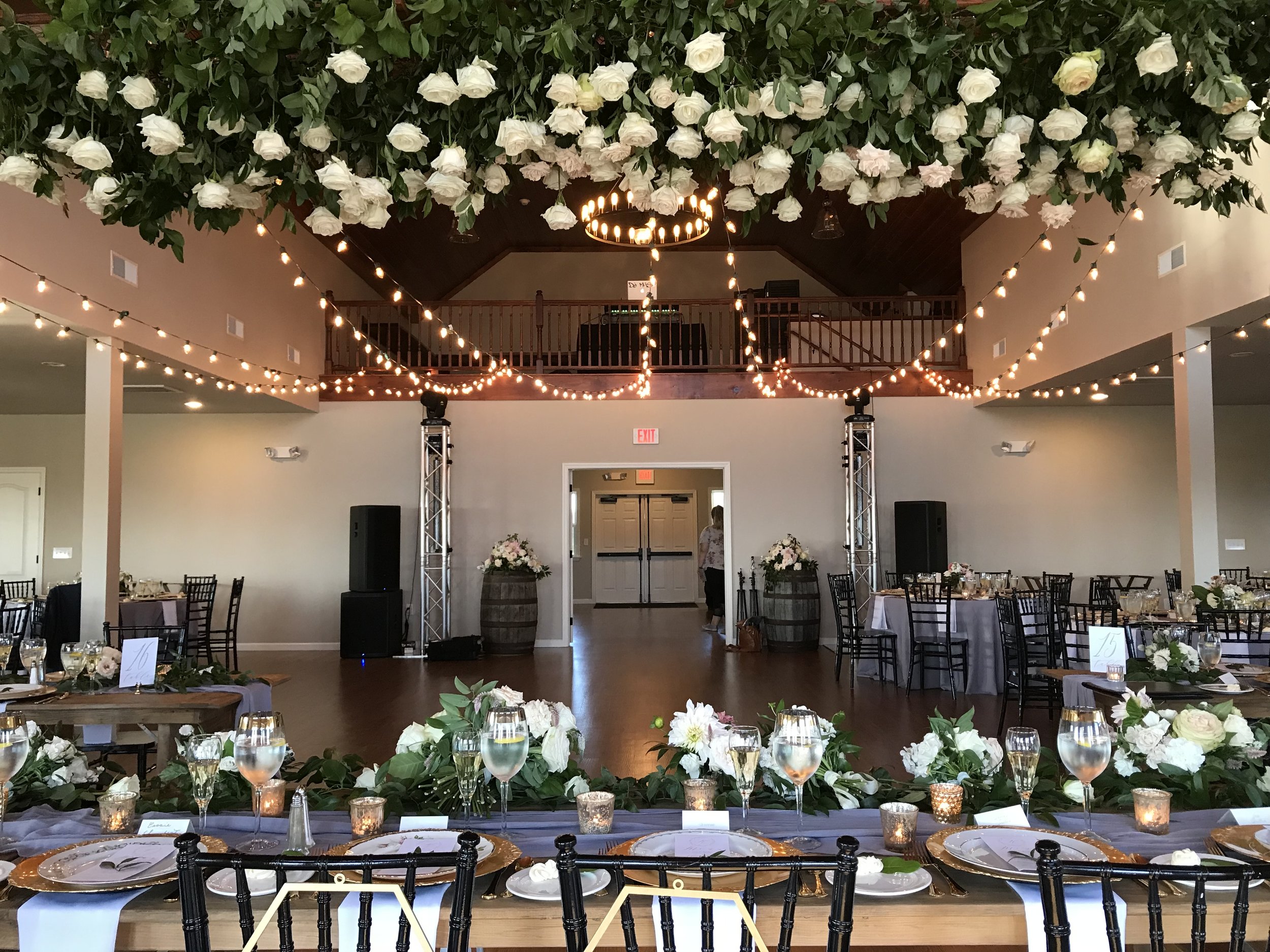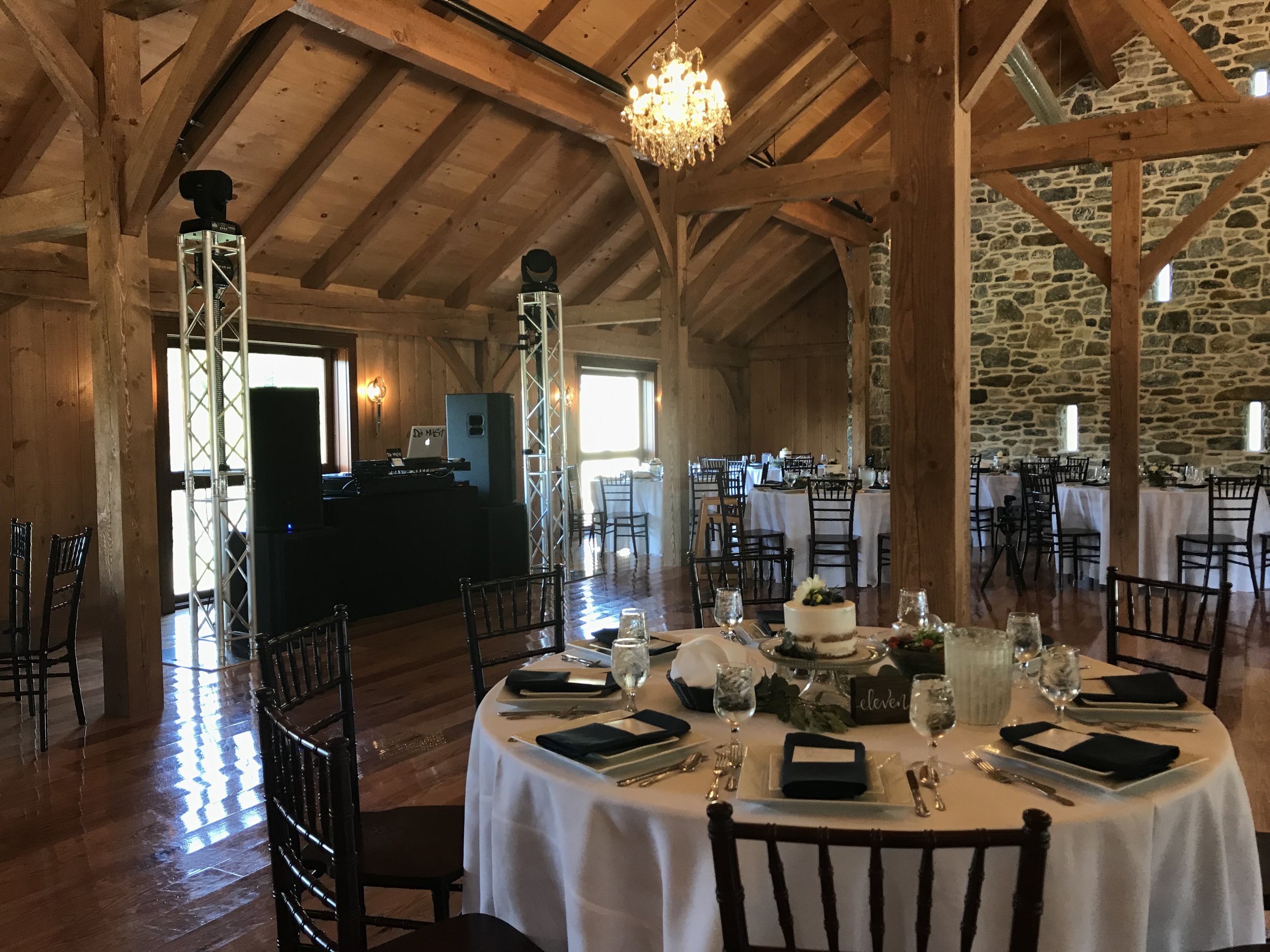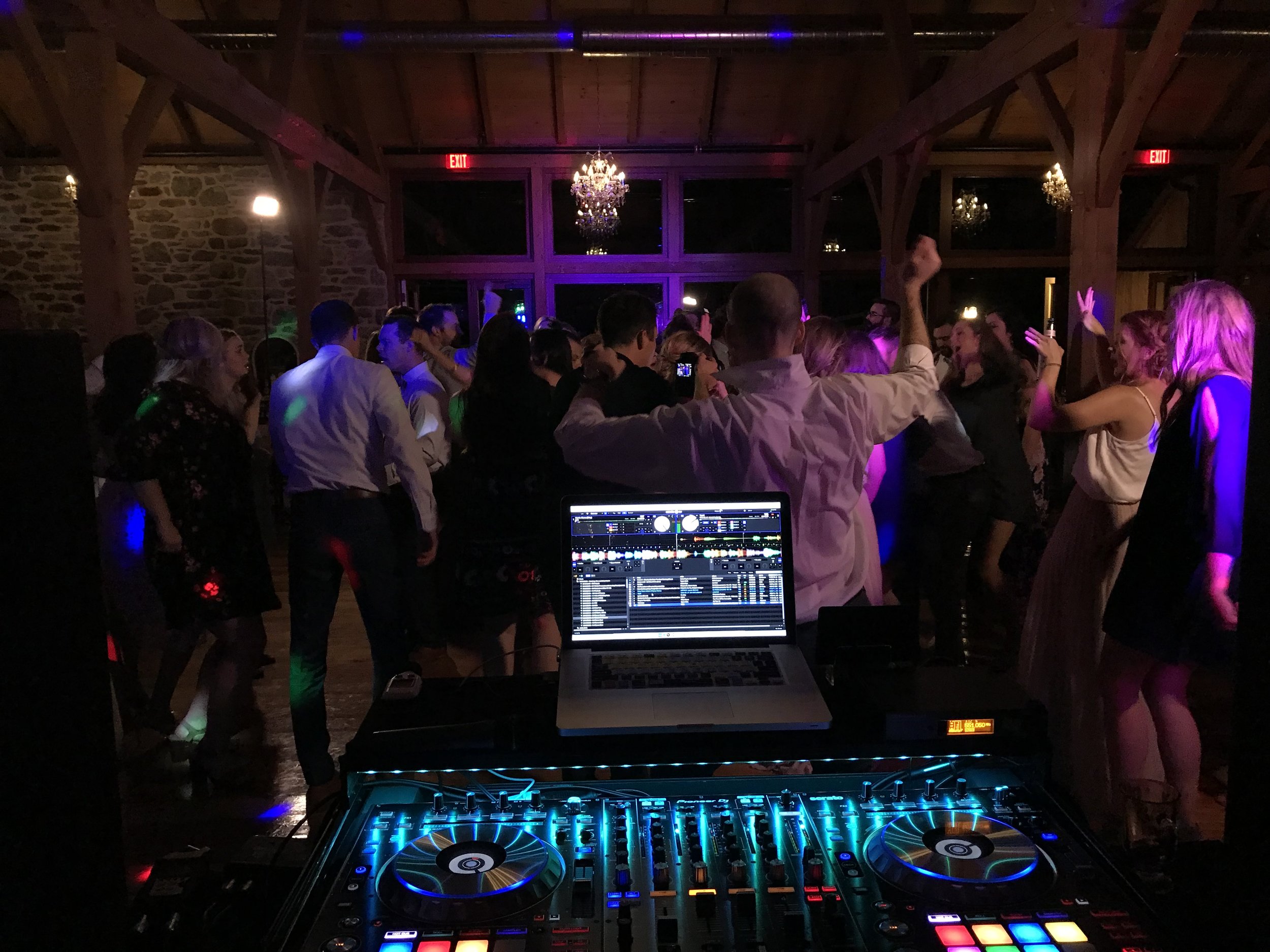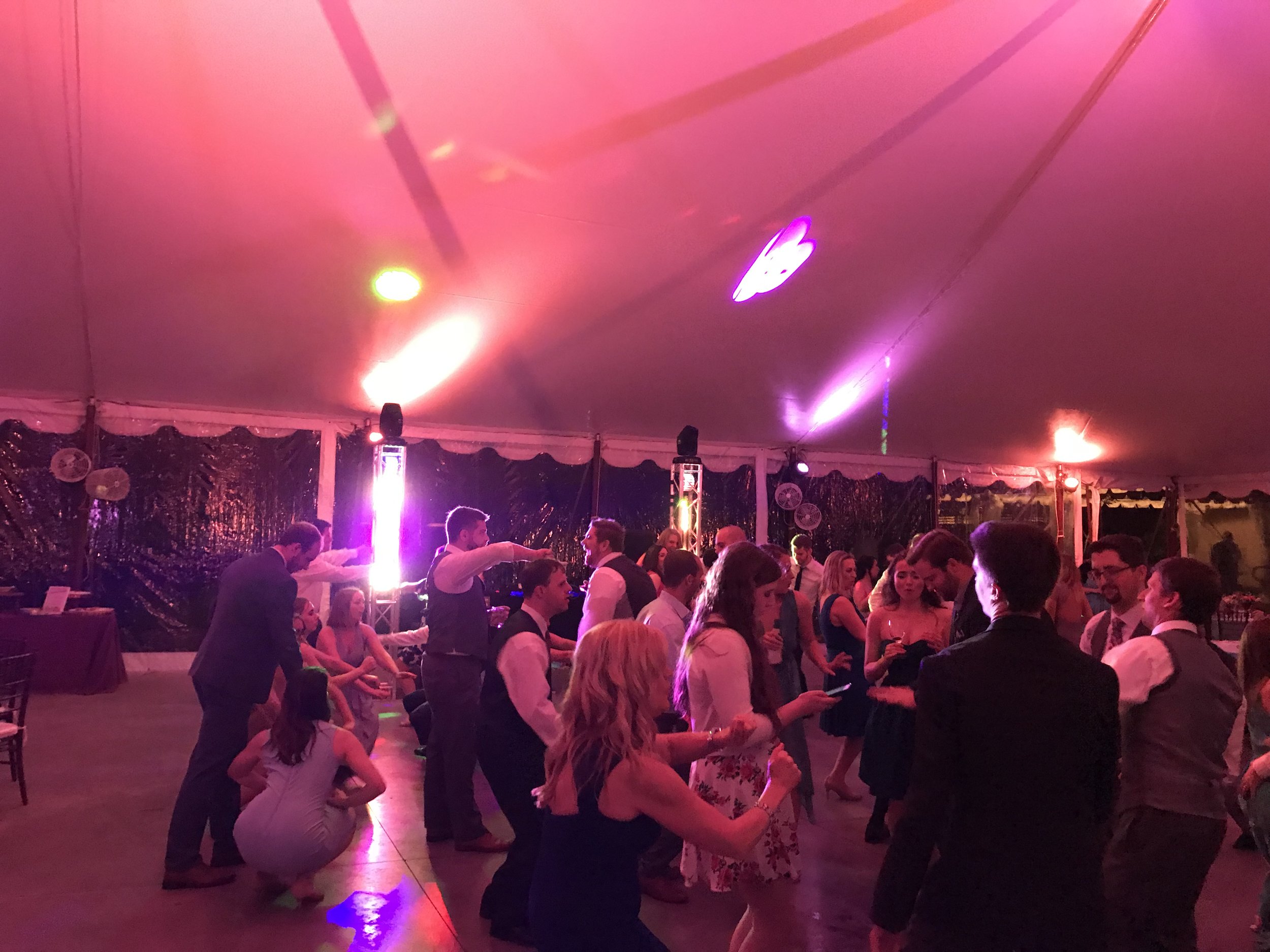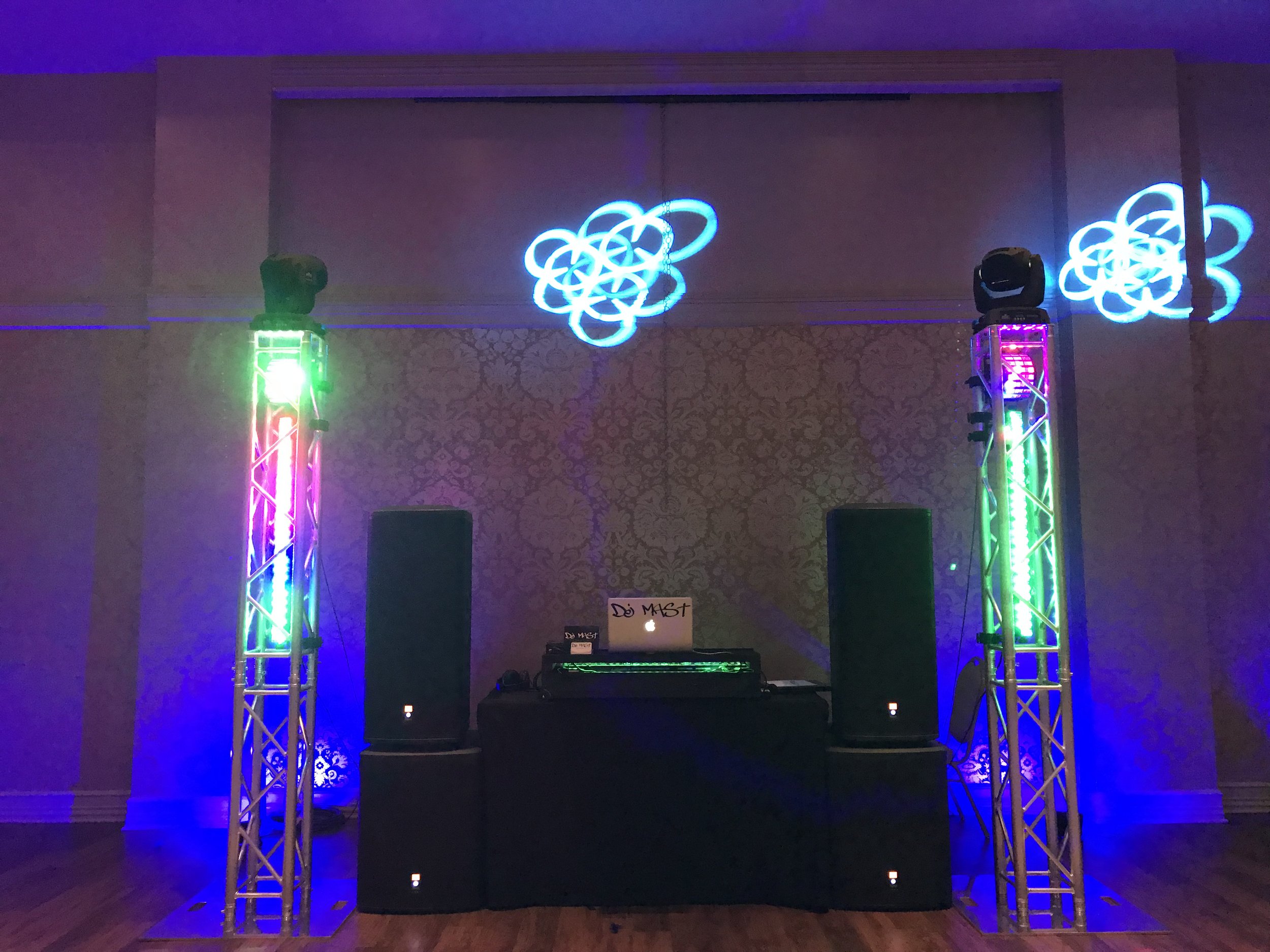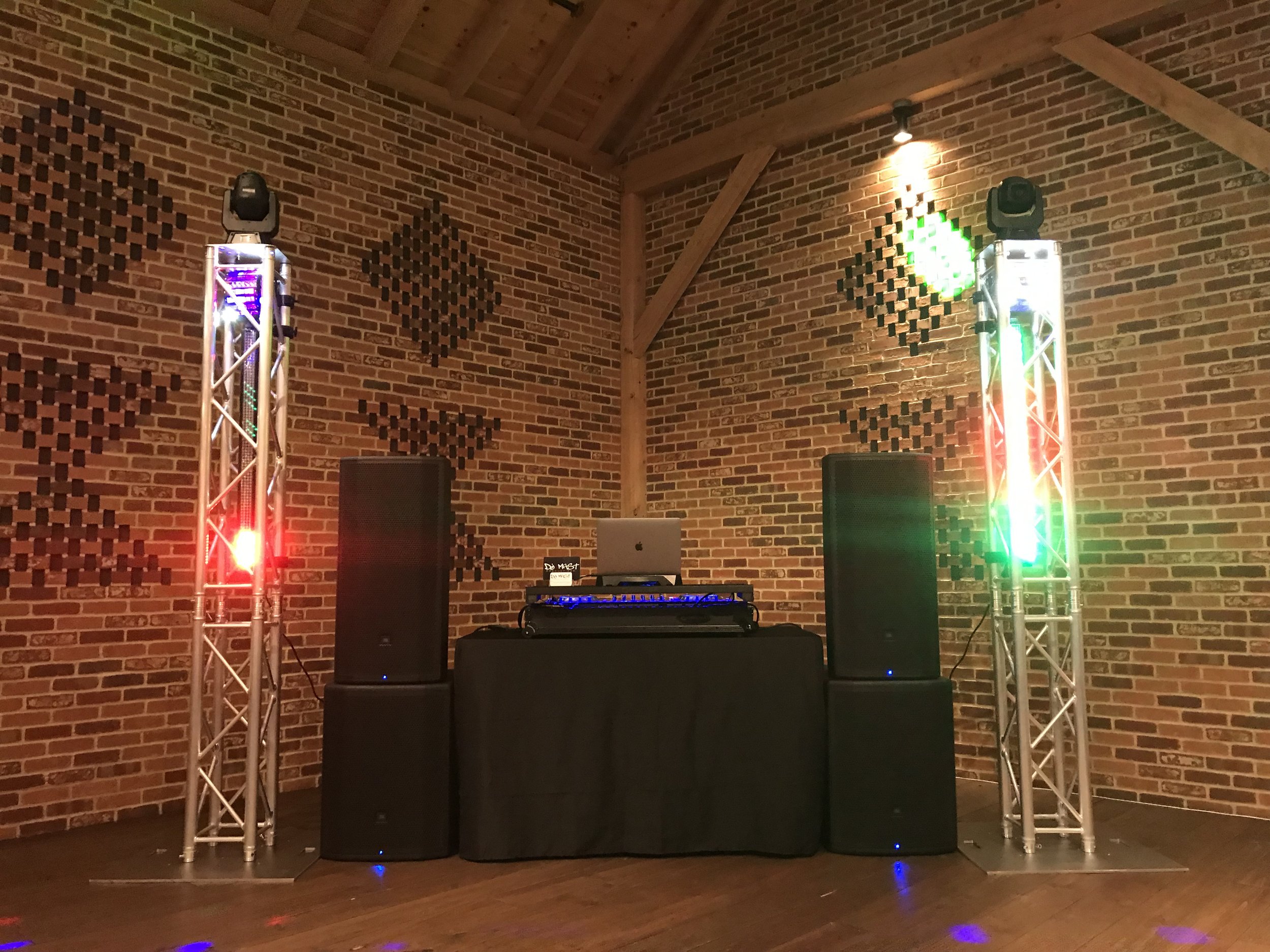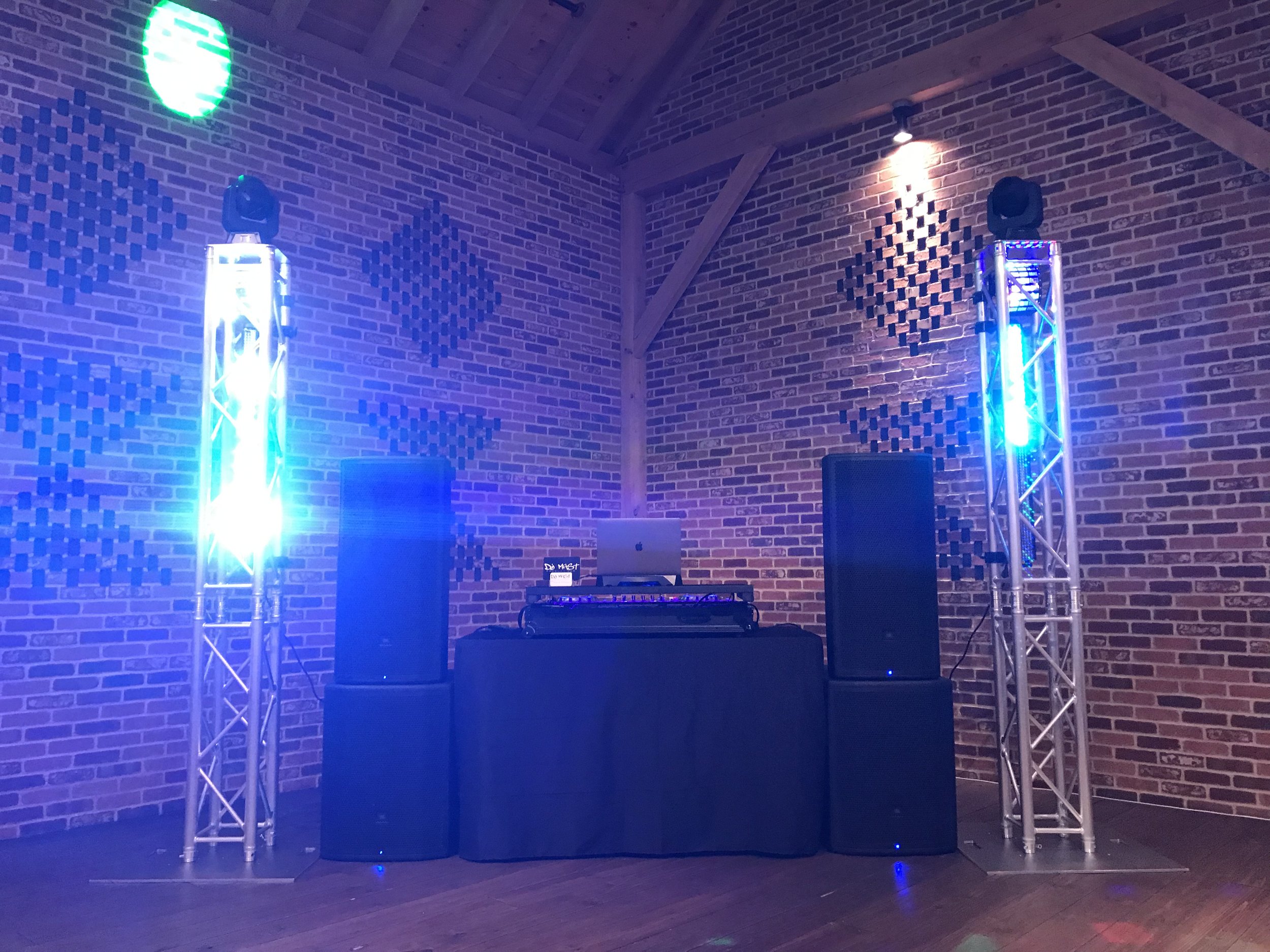 The Pulse package is to create the dance space and an immersive dancing experience with sound reactive lighting that is projected onto the dance area and guests, when dancing beings. This party-lighting package makes it more fun for those who love to dance and creates the dance space for others

Ultra-bright professional lighting projected on your event's dance floor, ceiling and guests

Sound reactive lighting and lasers with robotic and moving effects help you to SEE the sound to create an impressive dance experience

Mounted with totem trusses, the lighting looks professional and clean and allows them to project with maximum effectiveness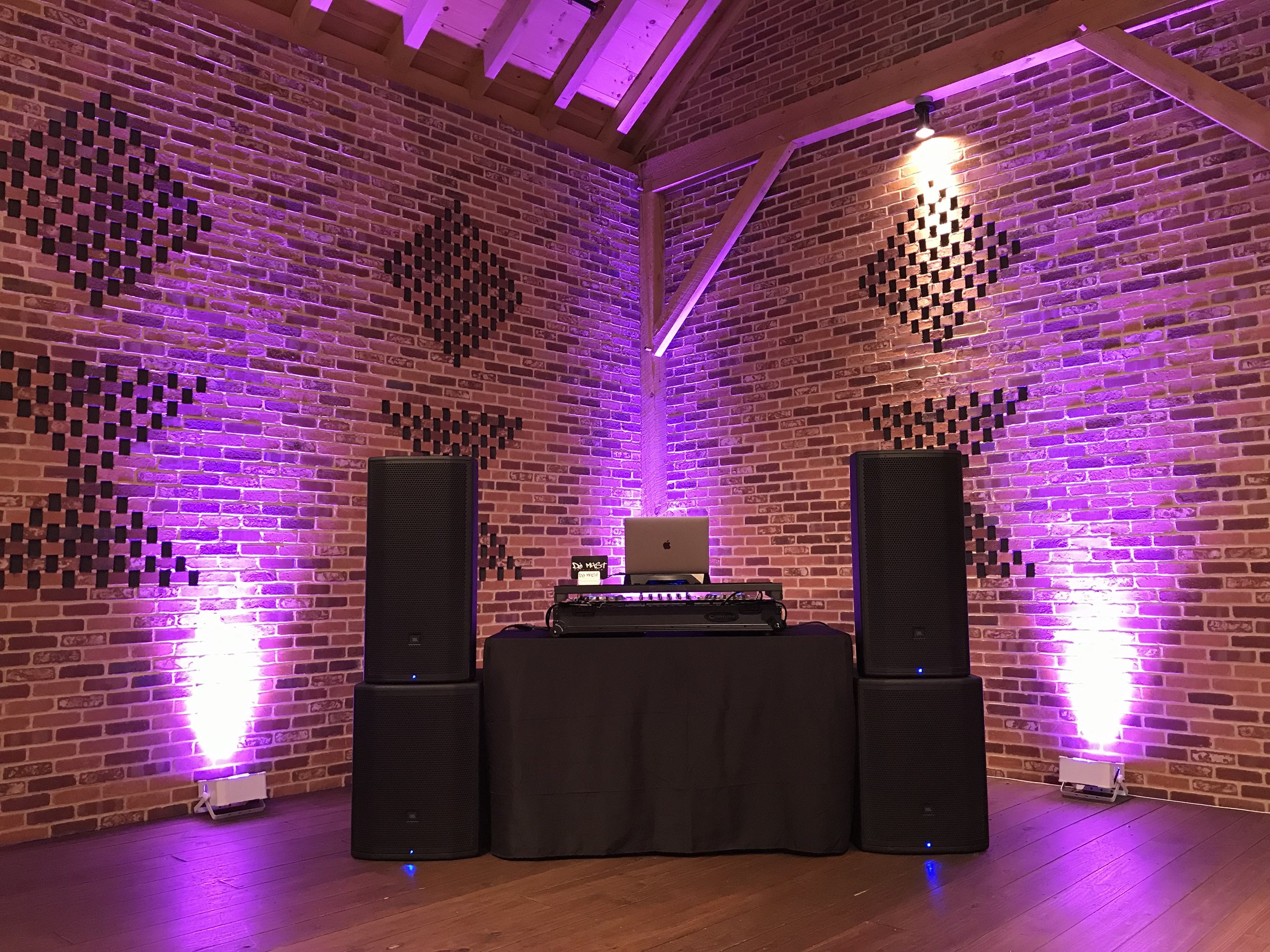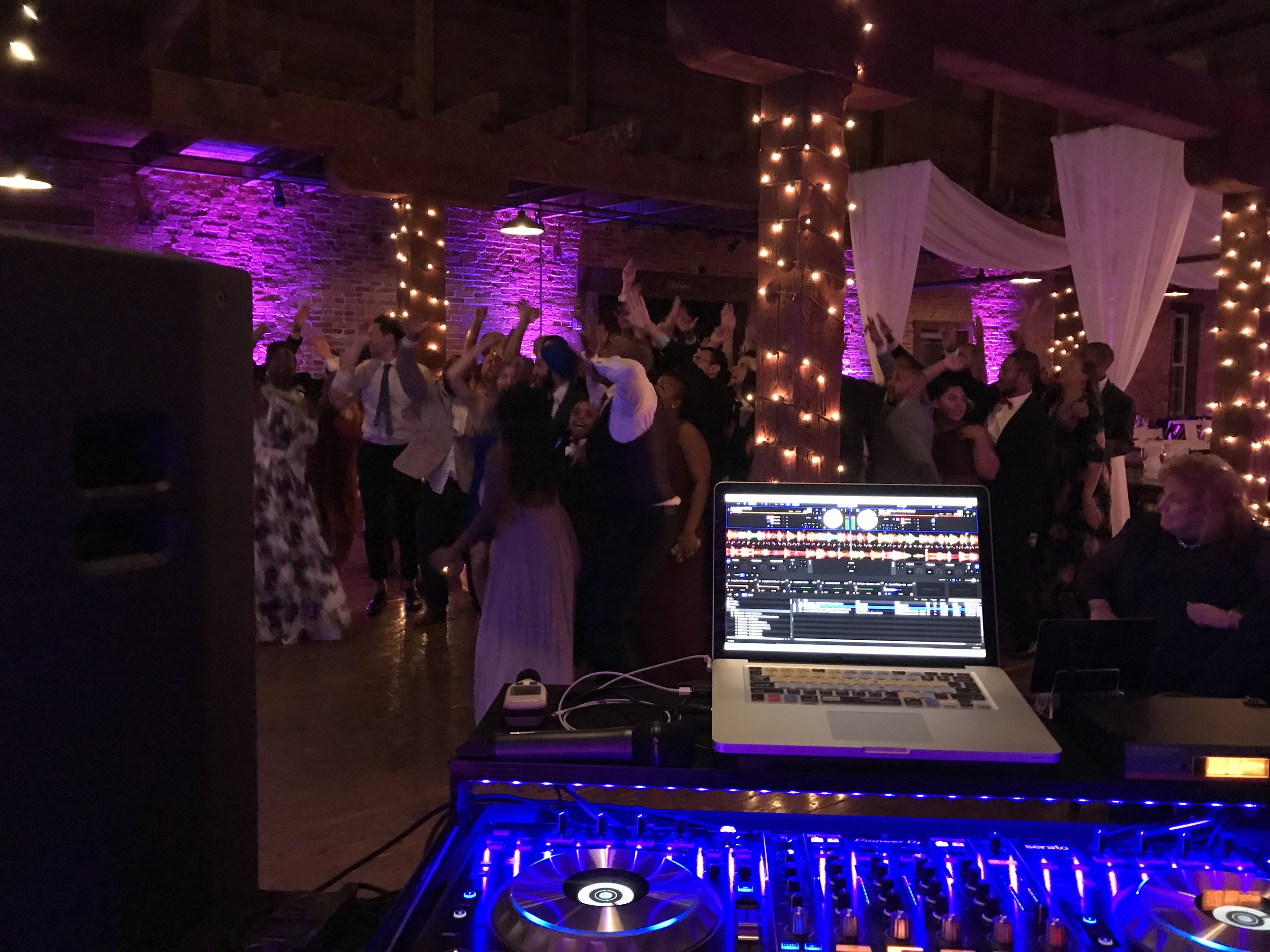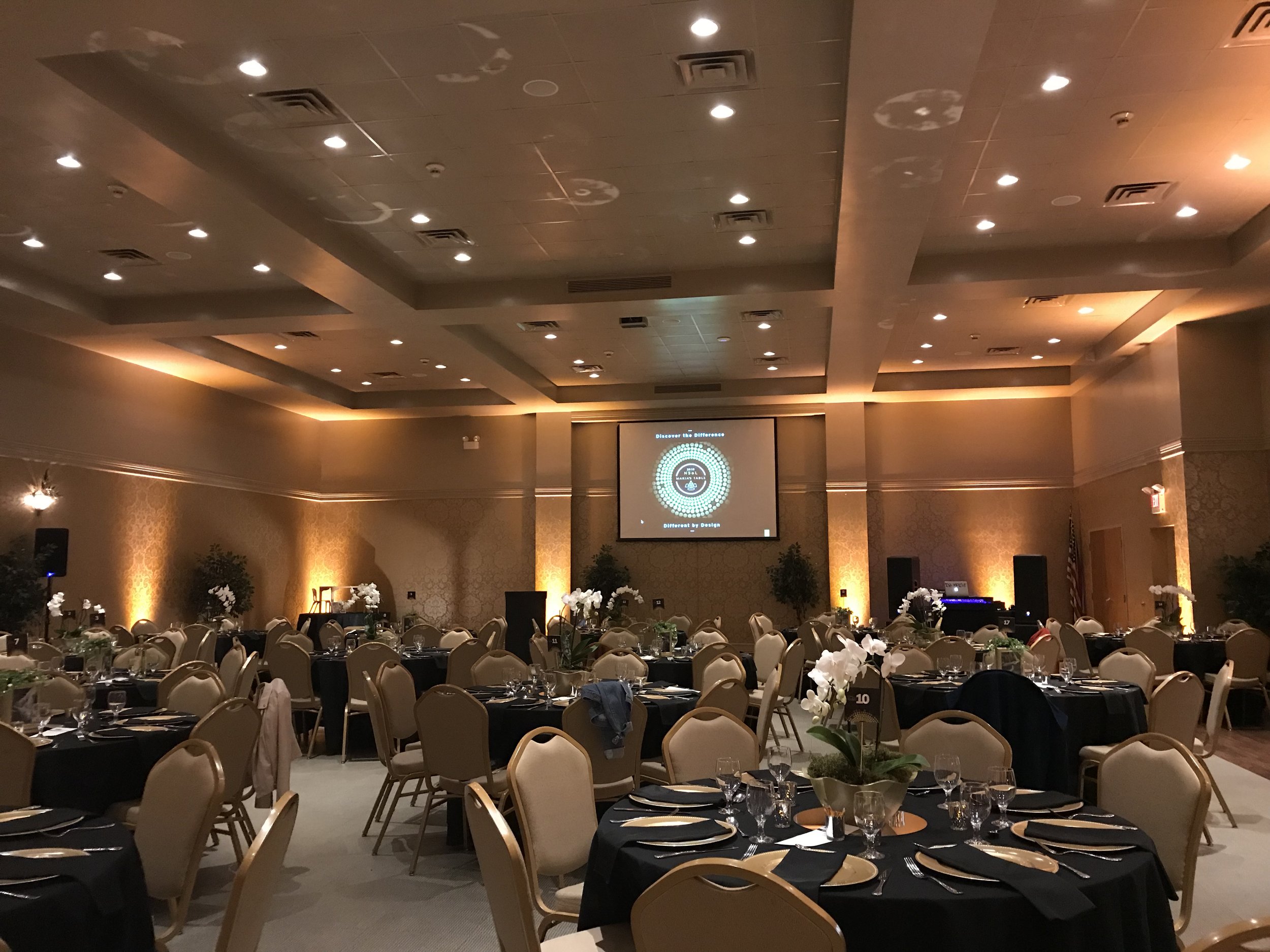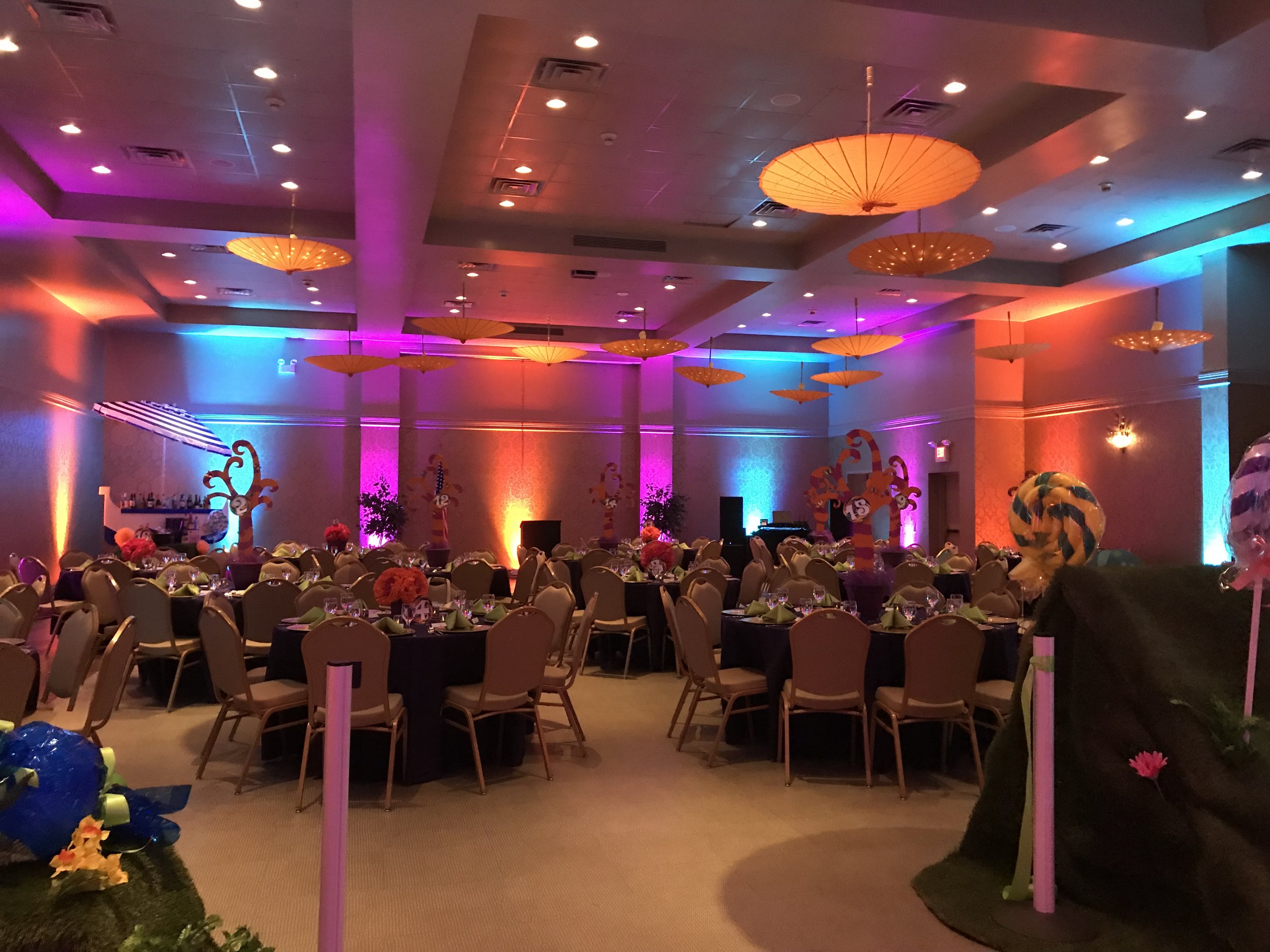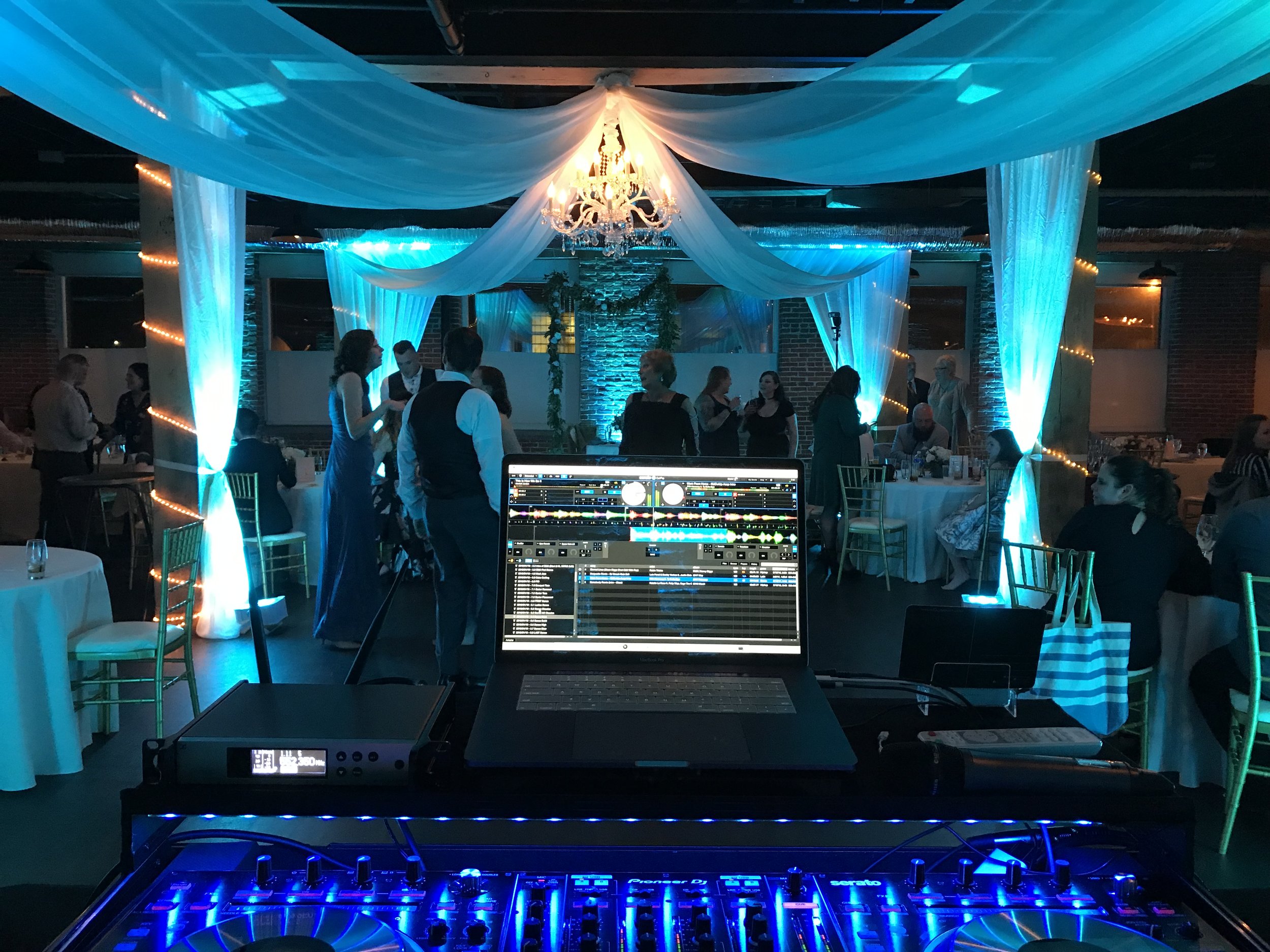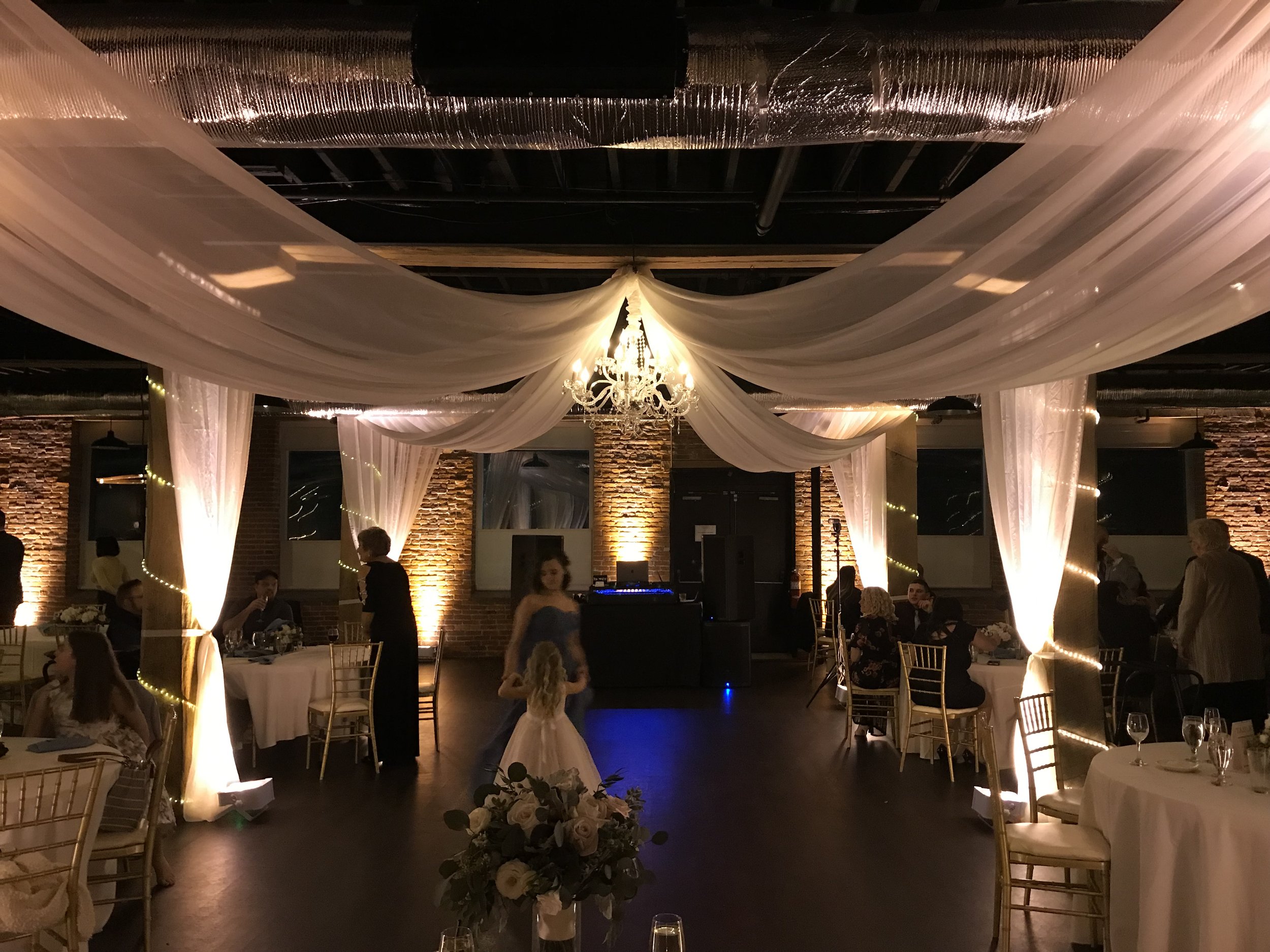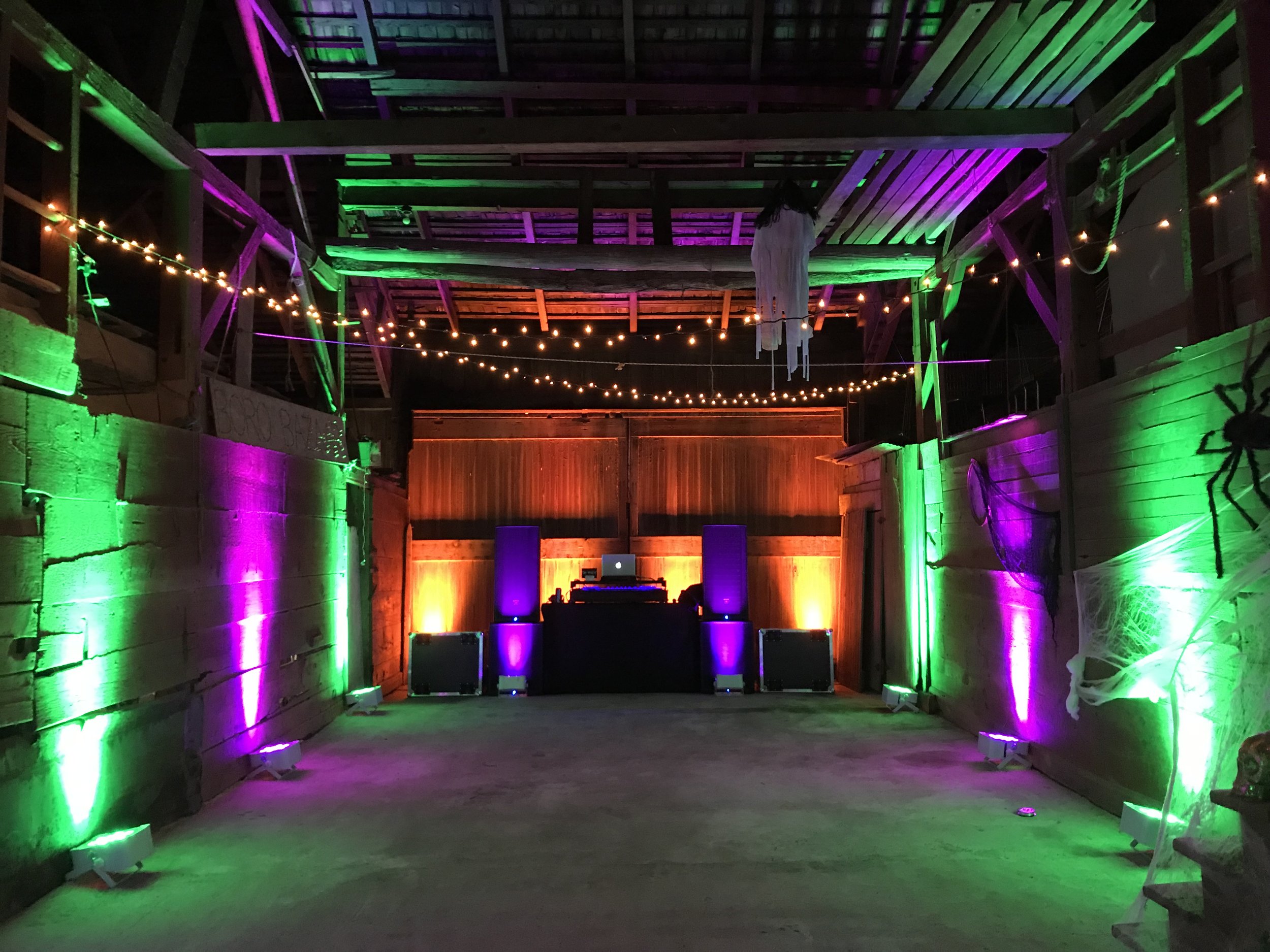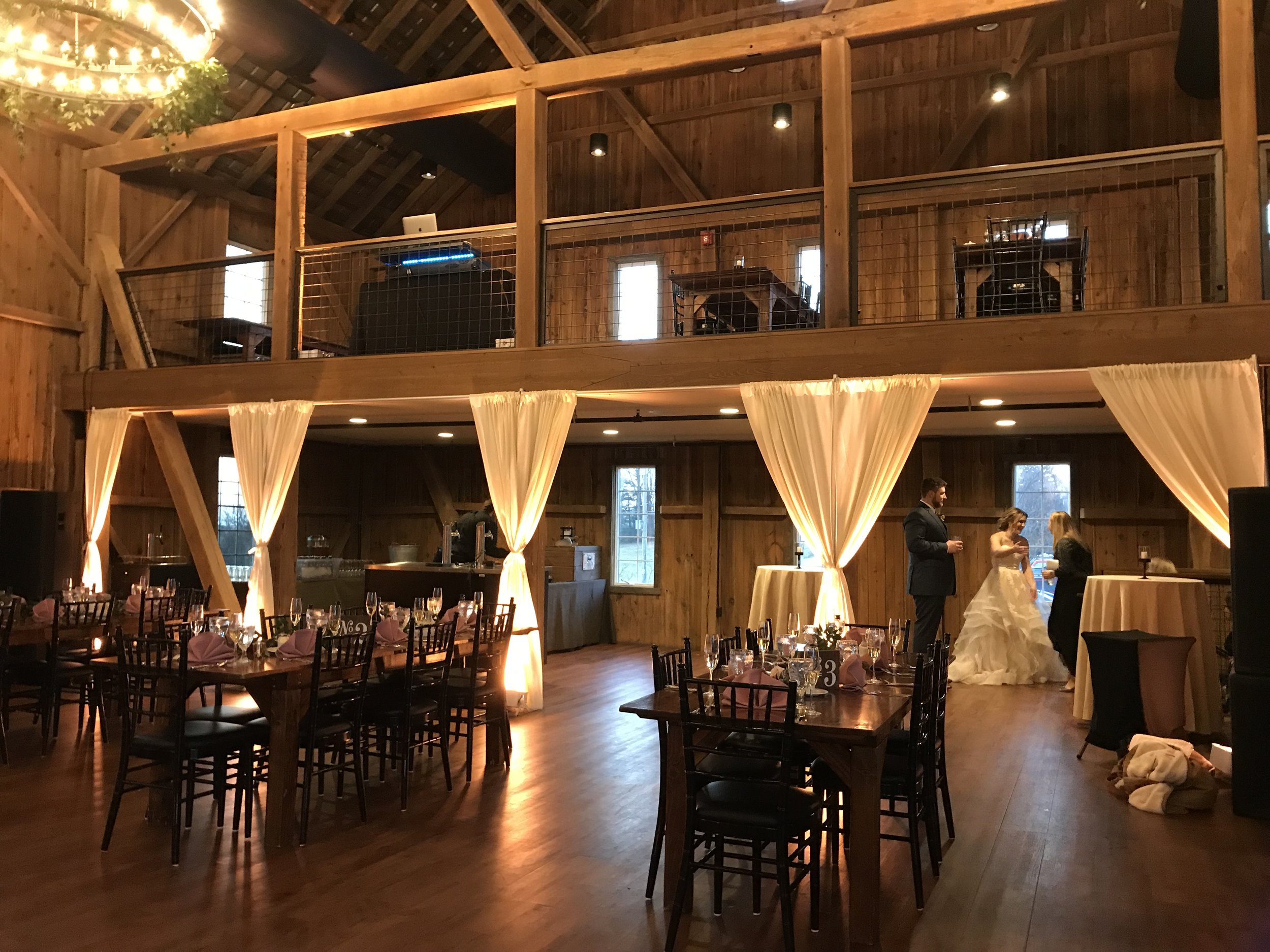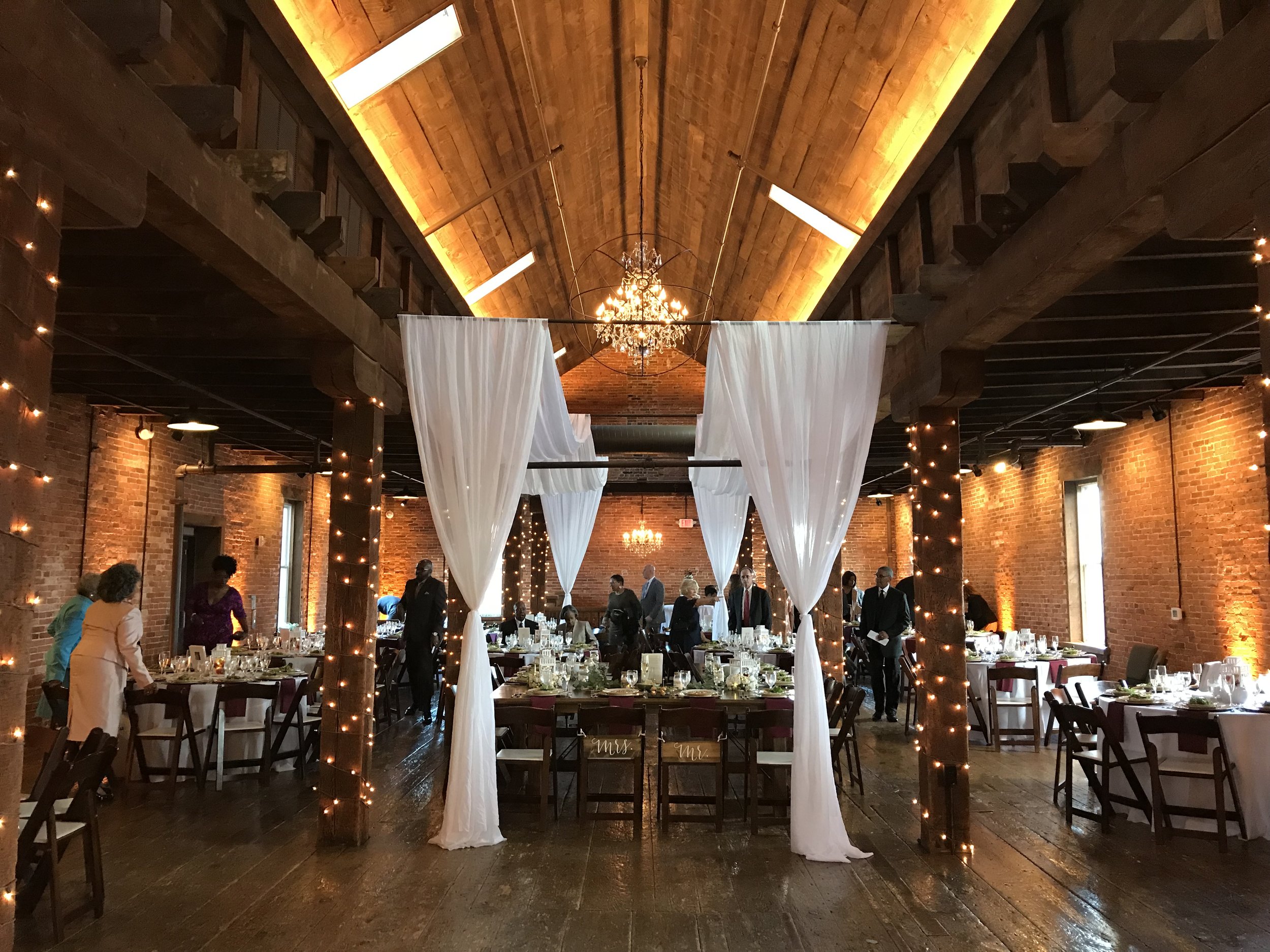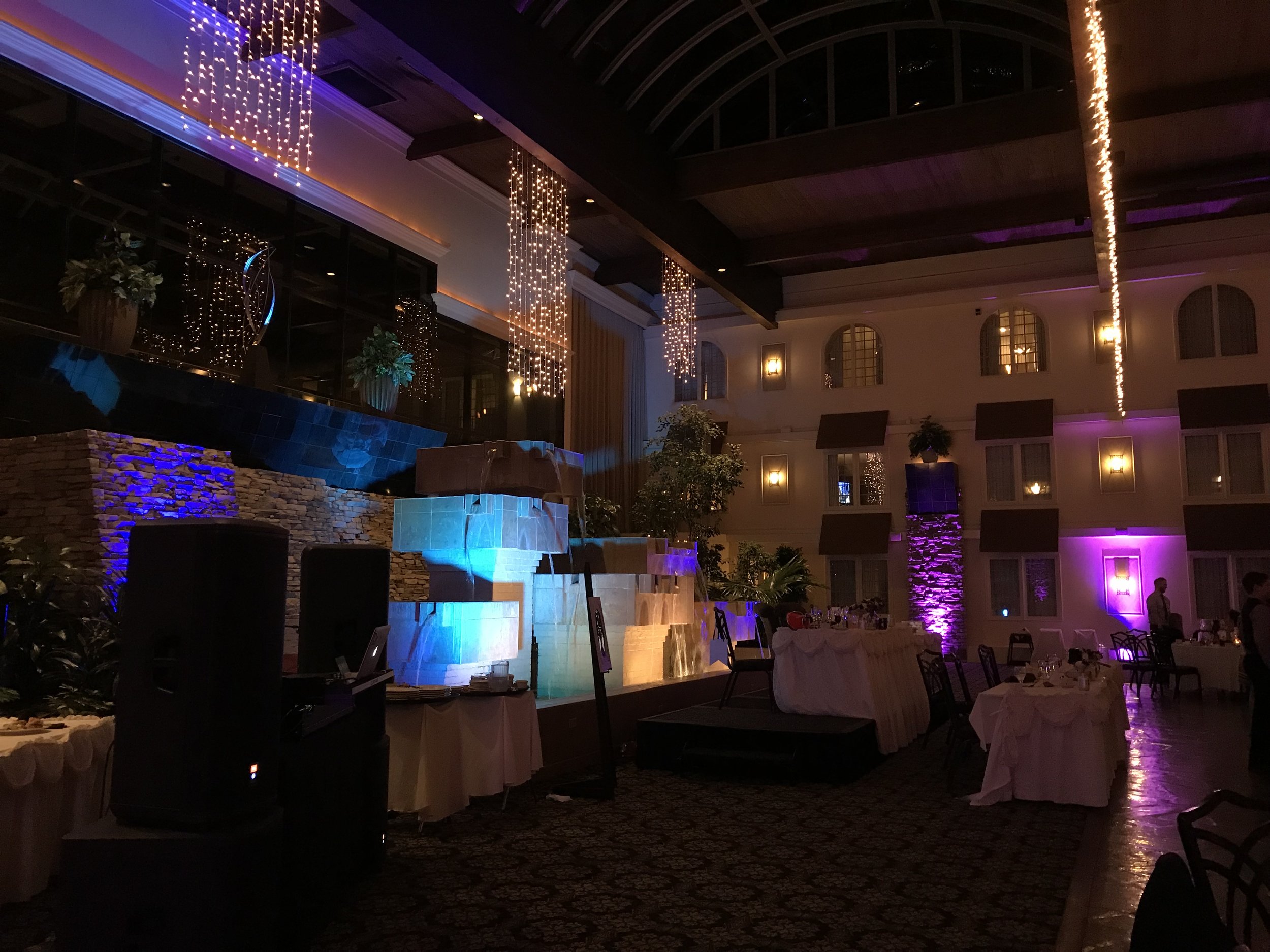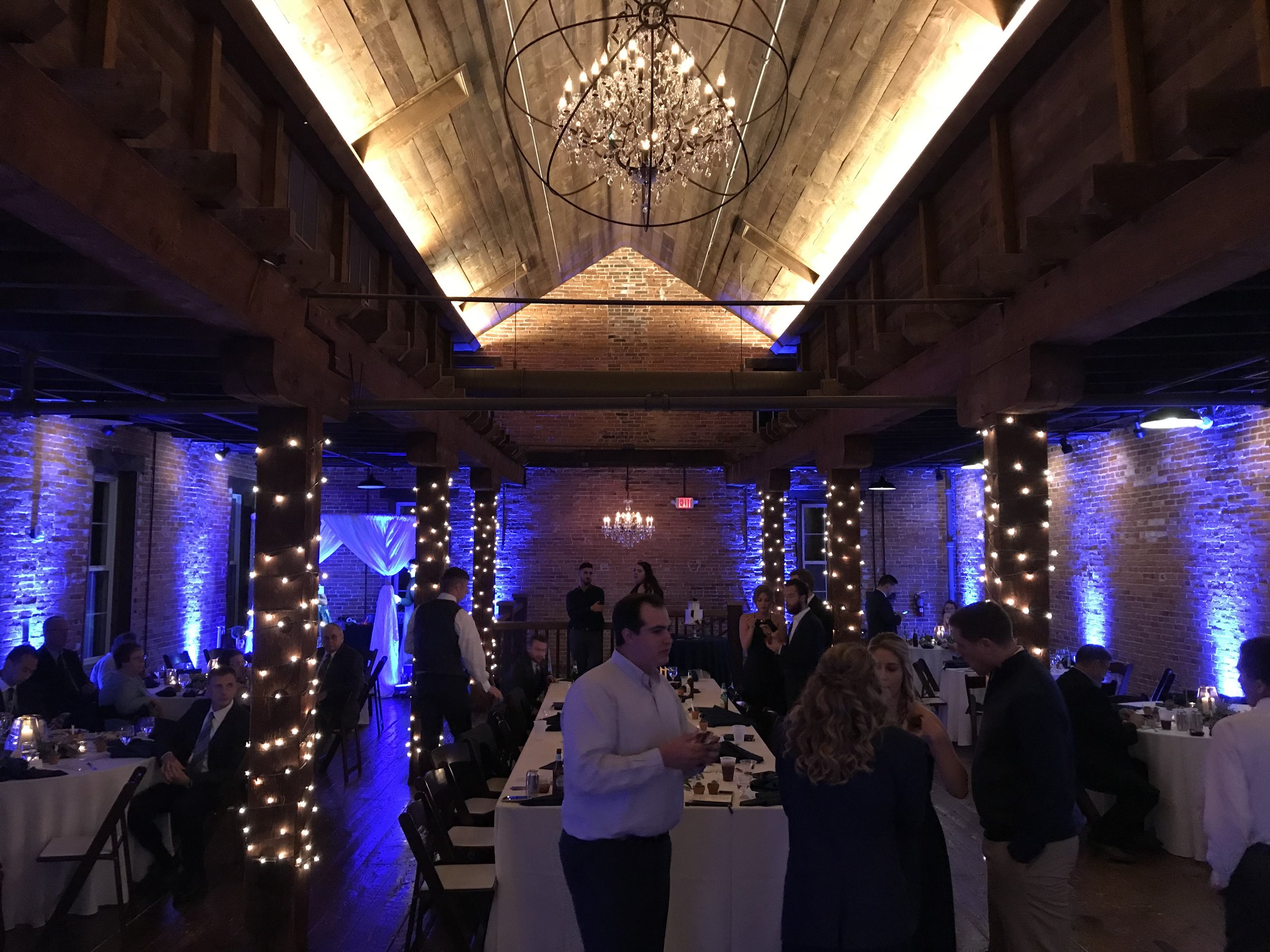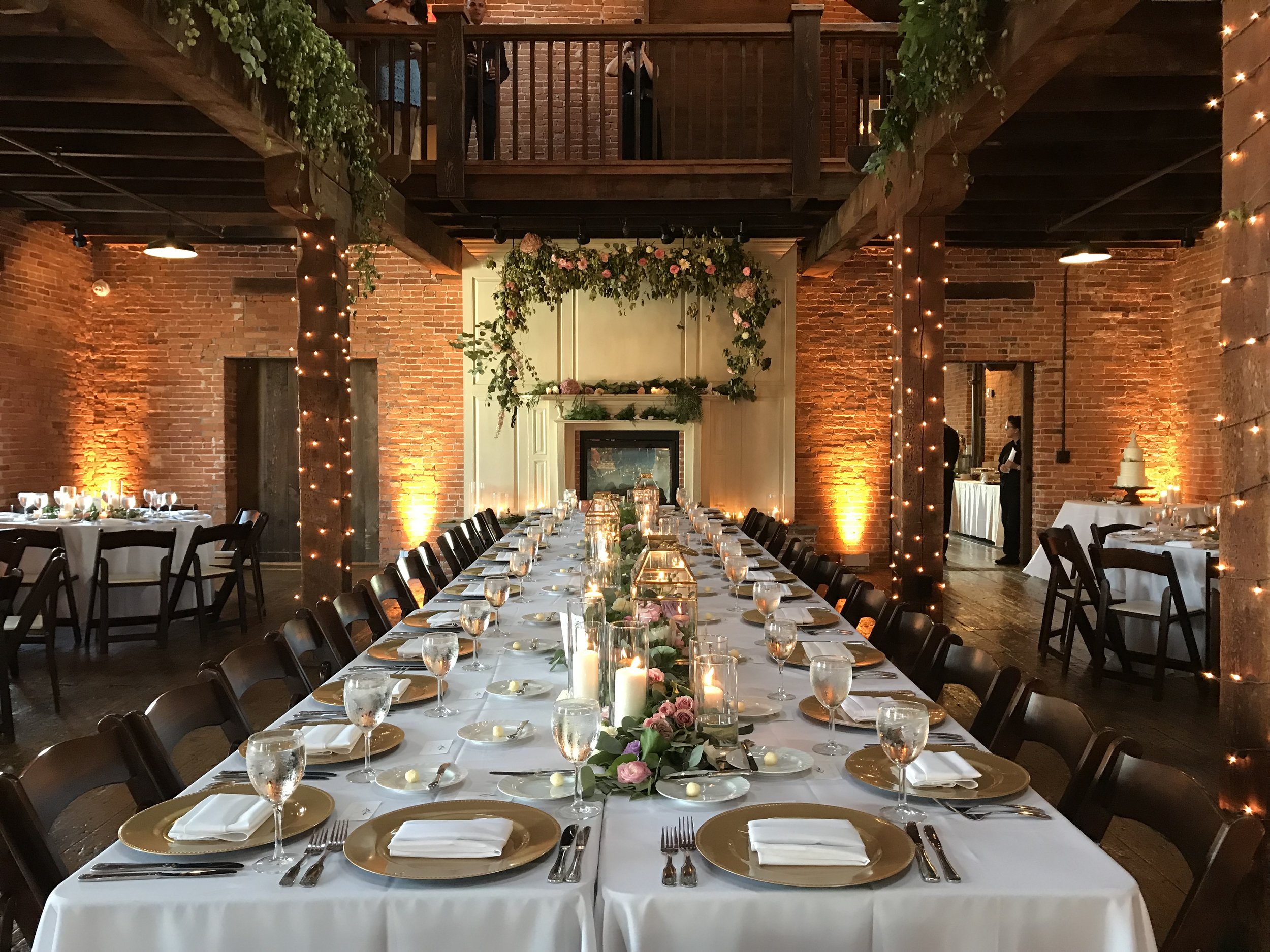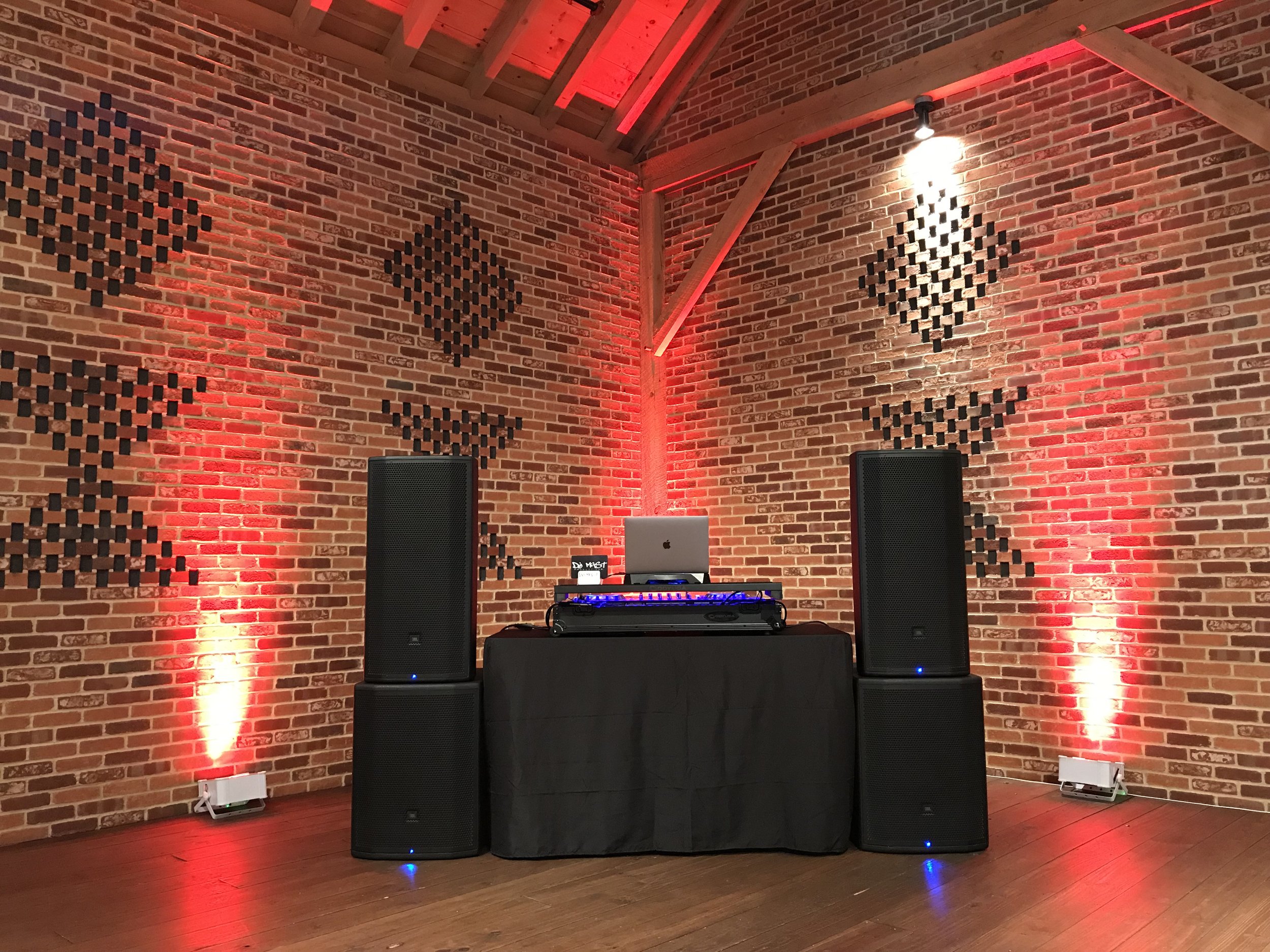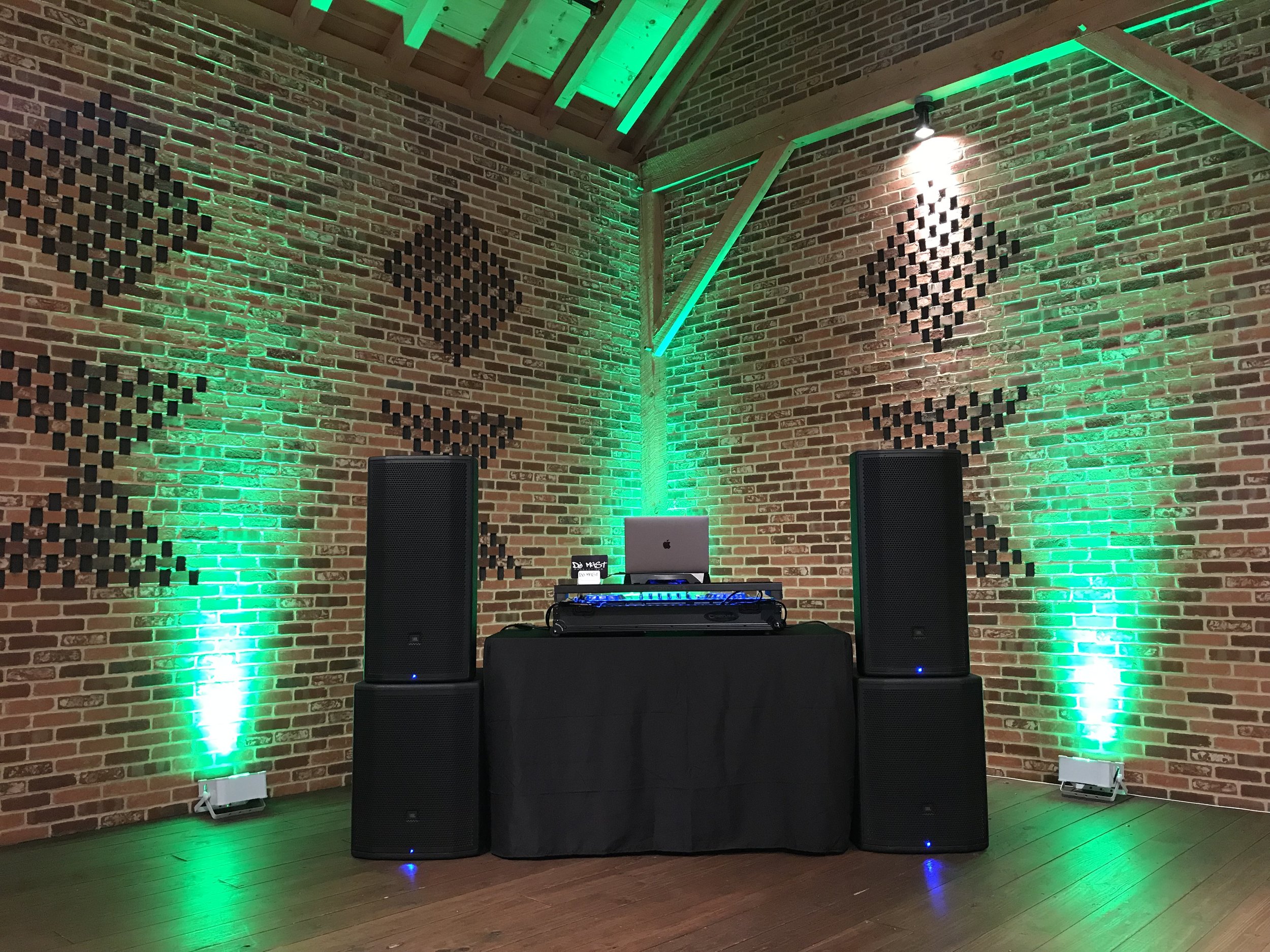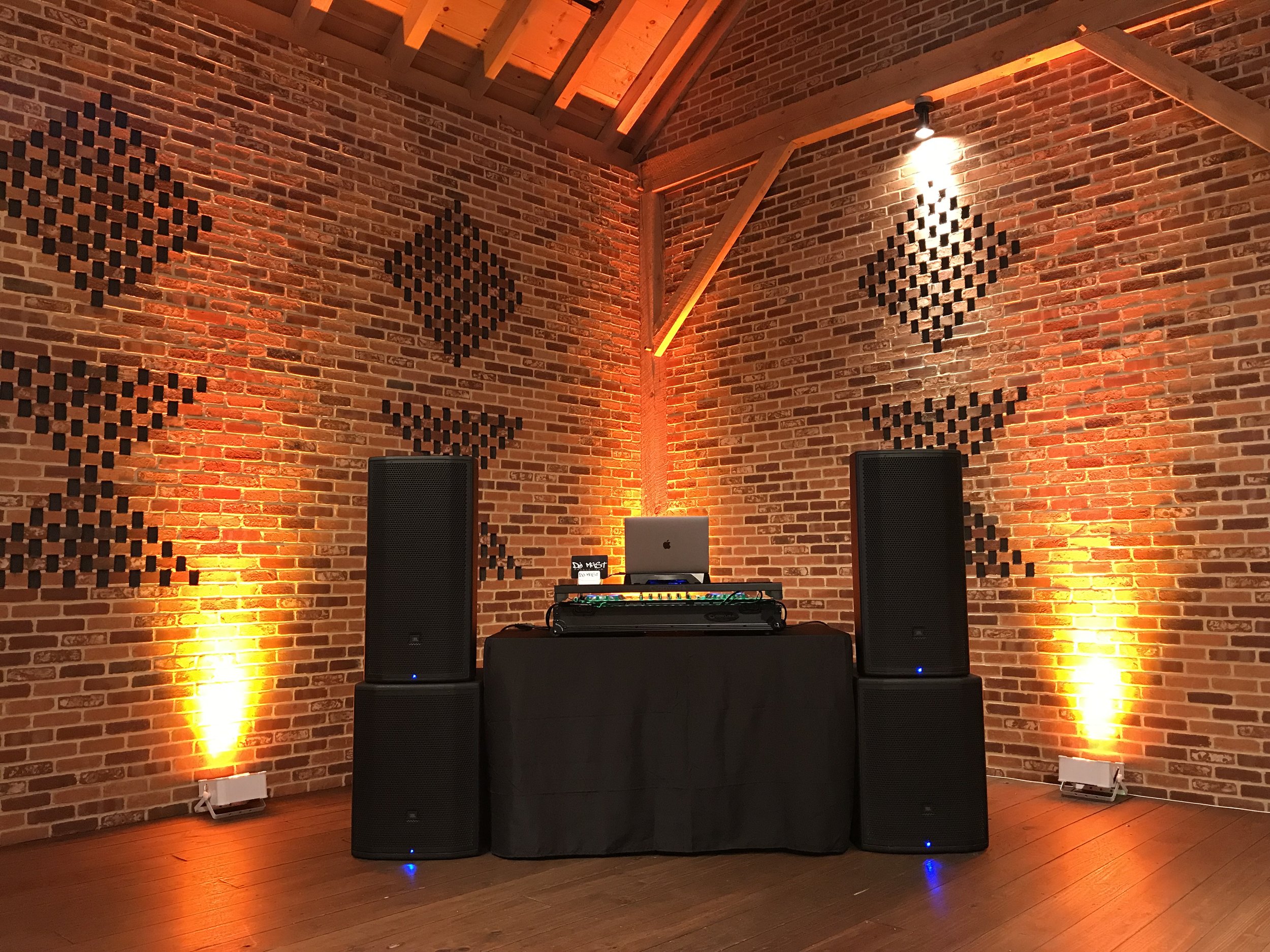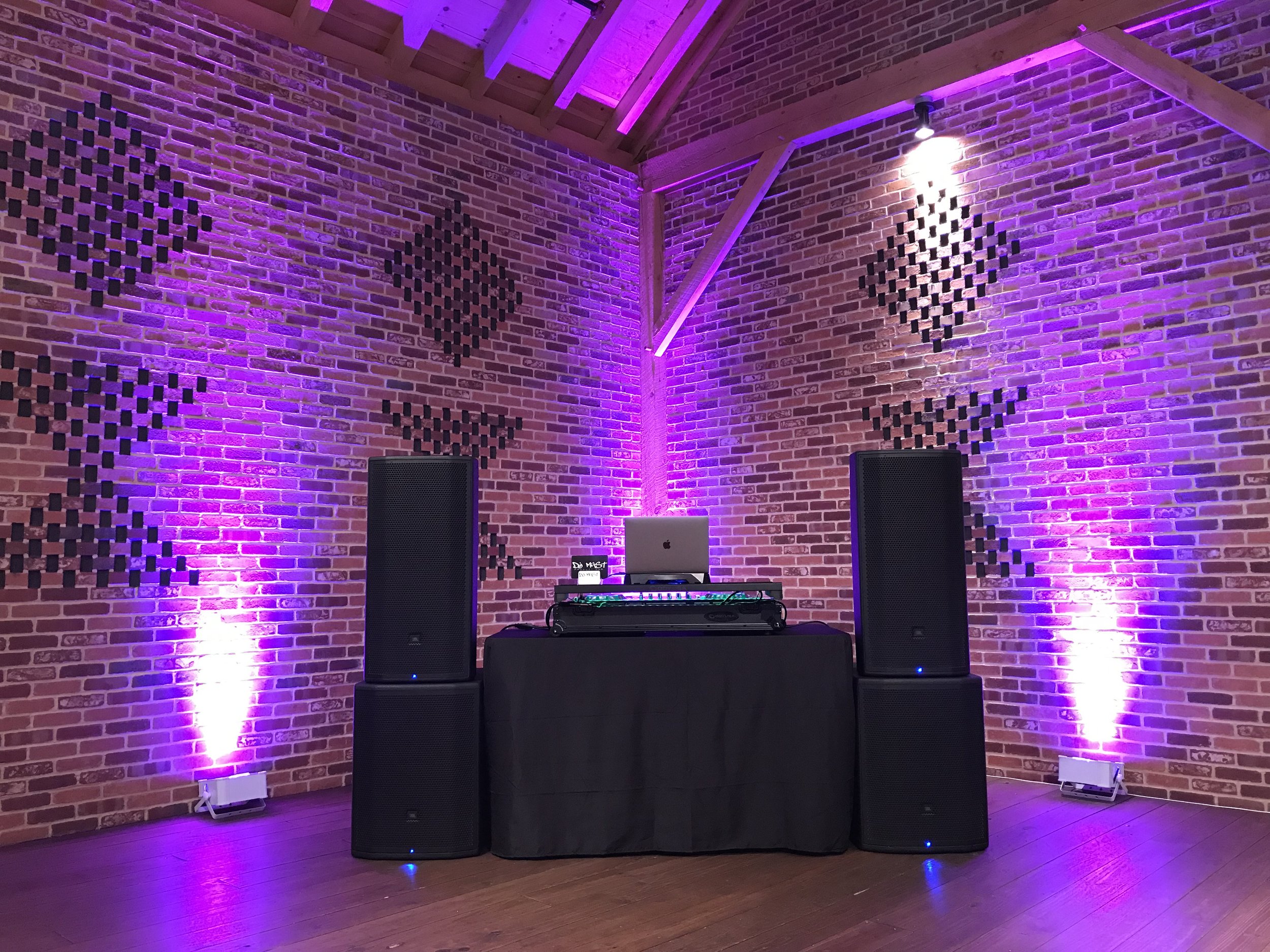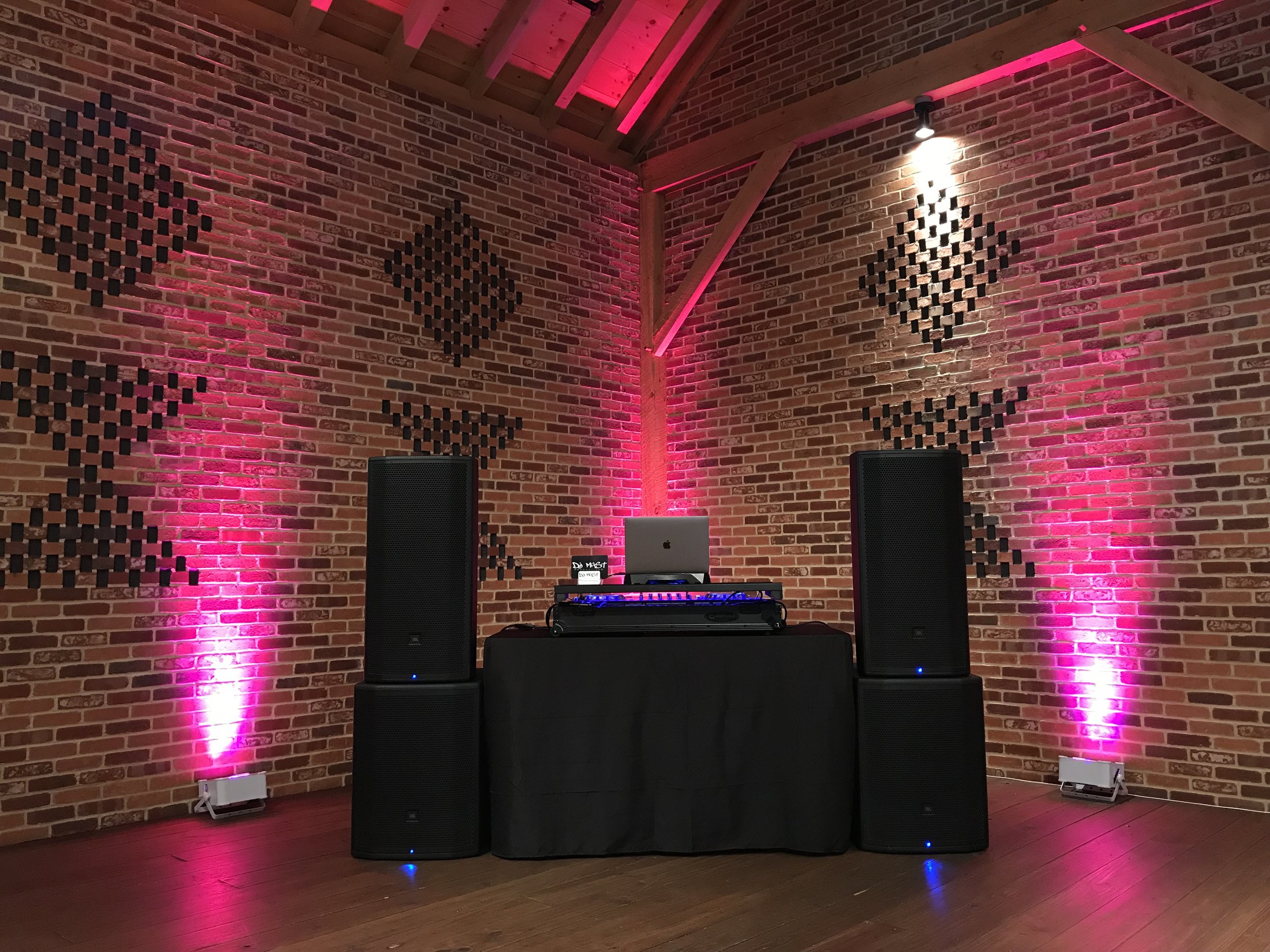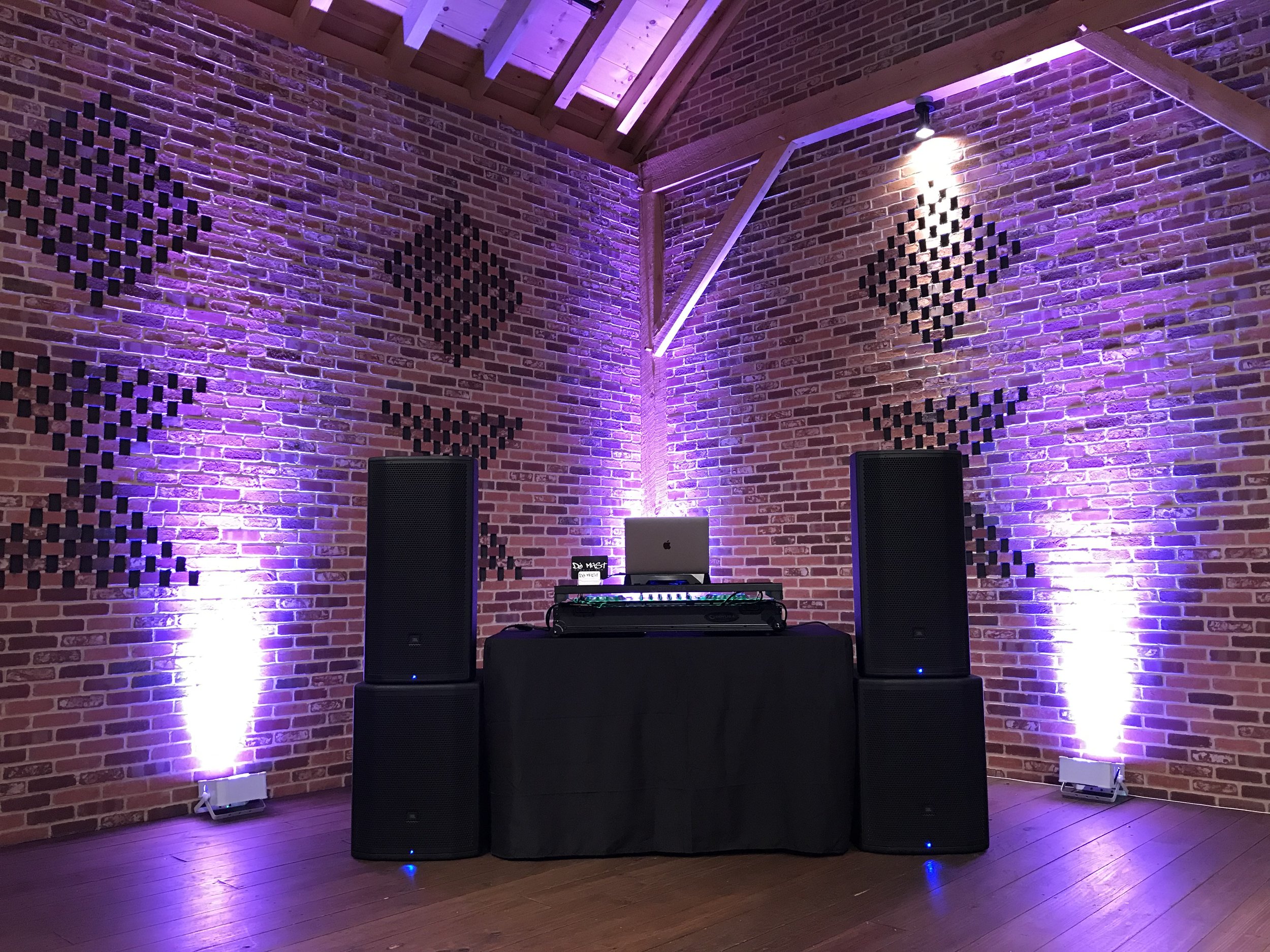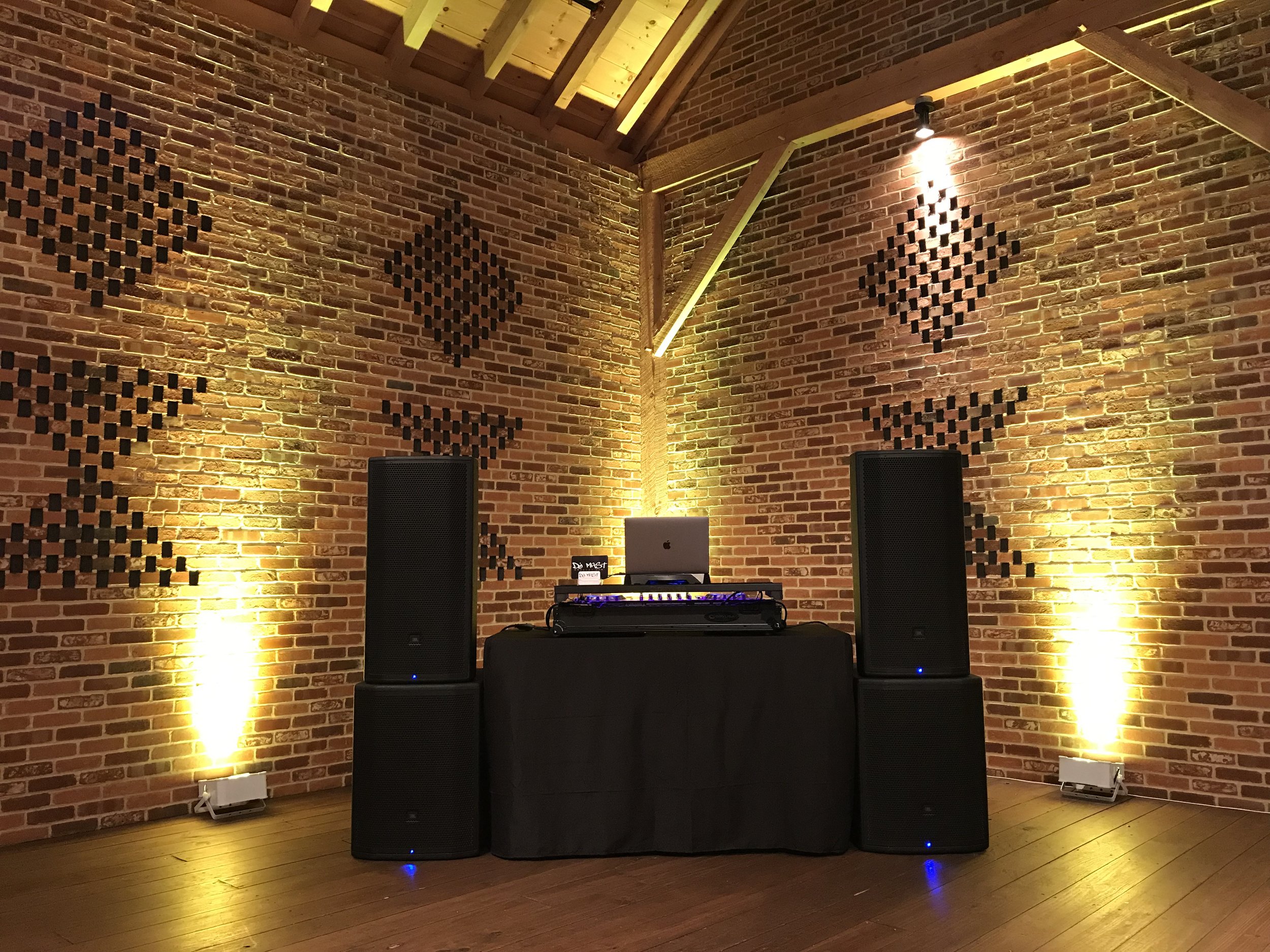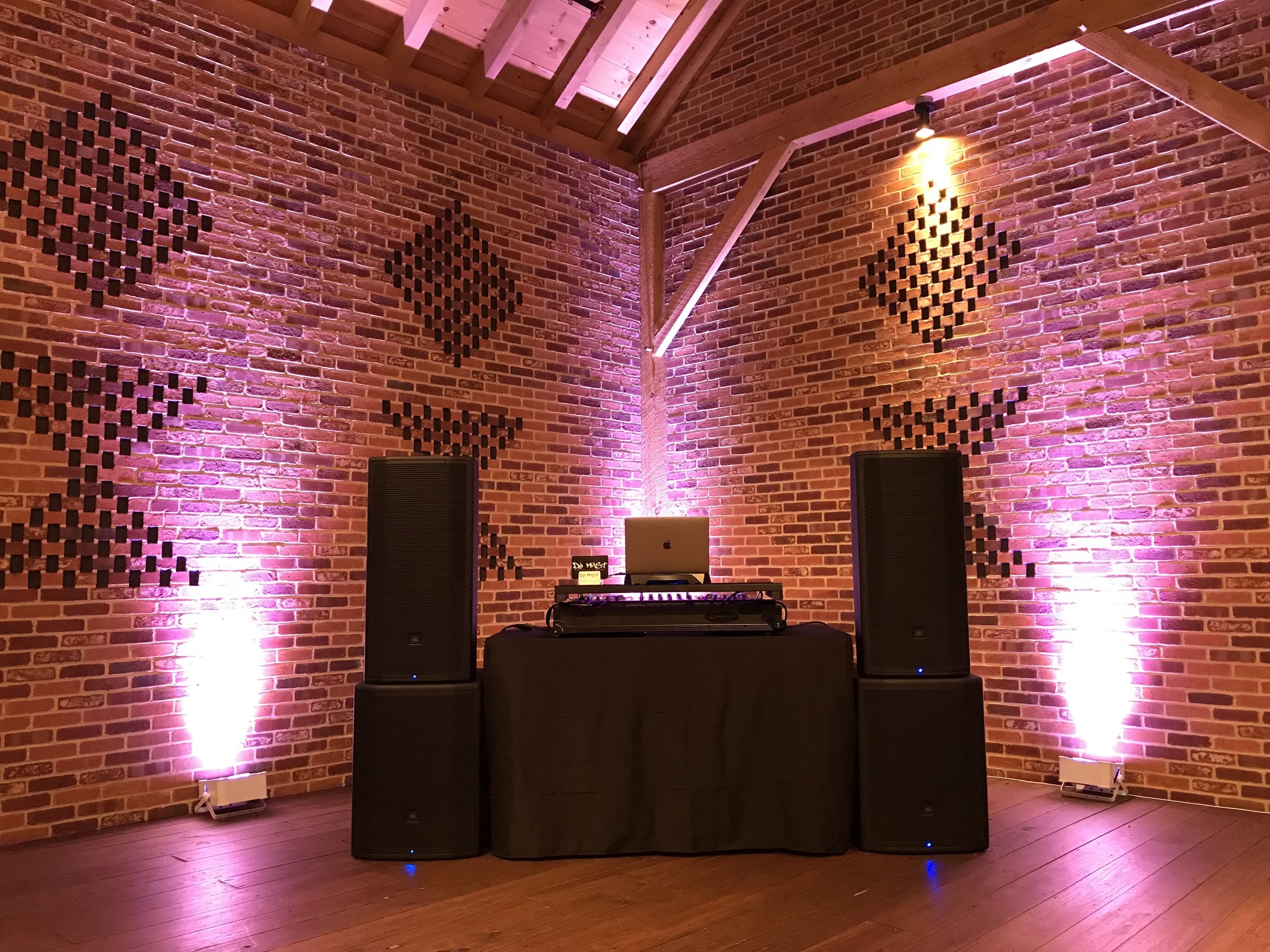 The Glow package is to create the specific ambient atmosphere that you would like your guests to feel through uplights. Your color and feel can be warm and elegant or can be cool and chic. It can be customized specifically to your color preferences and is the package that can transform and emphasize the venue

Choose a color that complements and emphasizes your elegant and/or posh event!

Uplight the perimeters or notable items in a customized color to accent your event style and atmosphere

Color Options: Your color options are truly endless. We can customize your color to match or contrast your accents or theme colors. You say the color you want and it can be created! You can even go Sound Active for dancing! The LED colors that create the full-range light palette are White, Amber, Red, Green, Blue, and Ultraviolet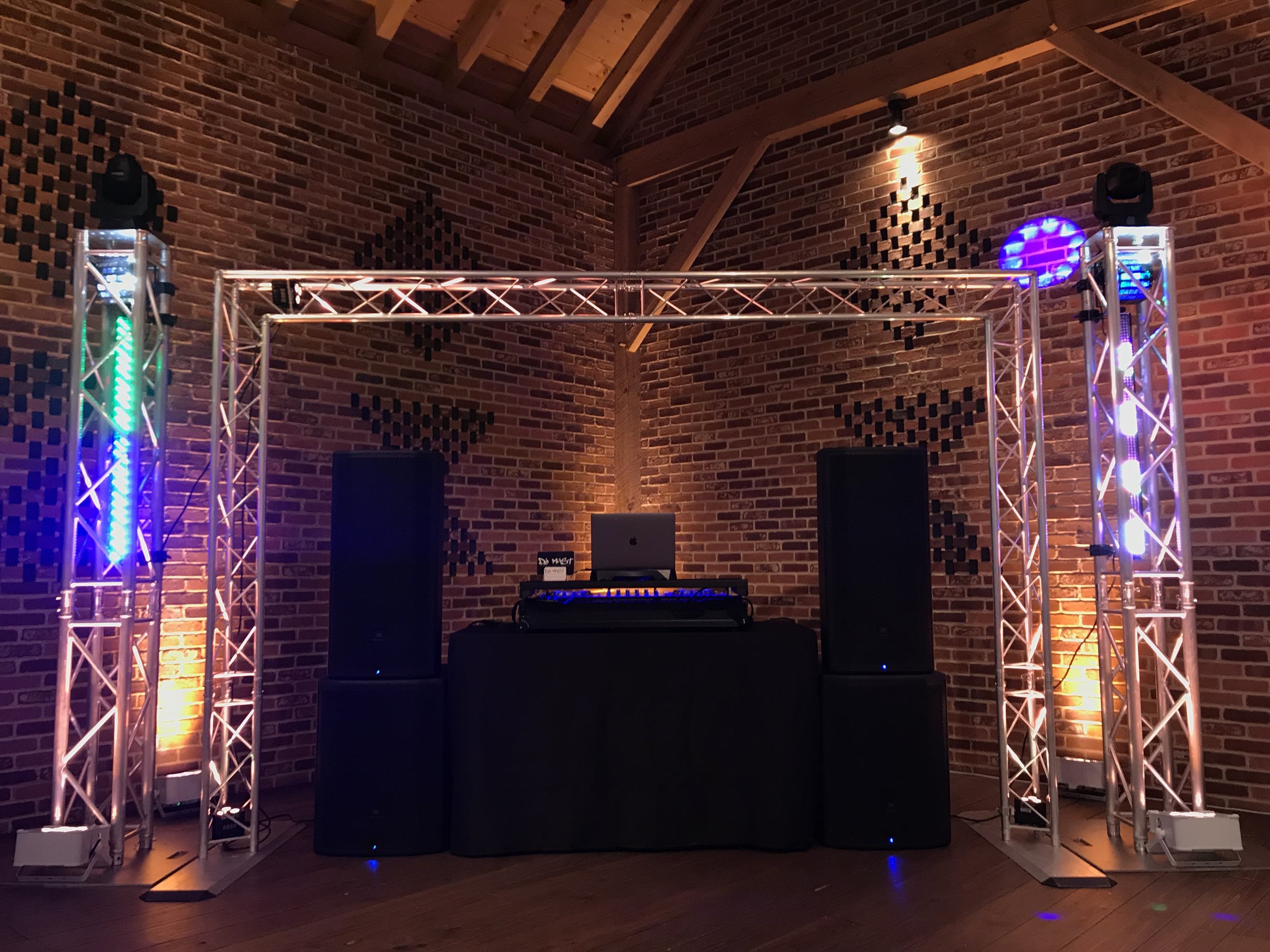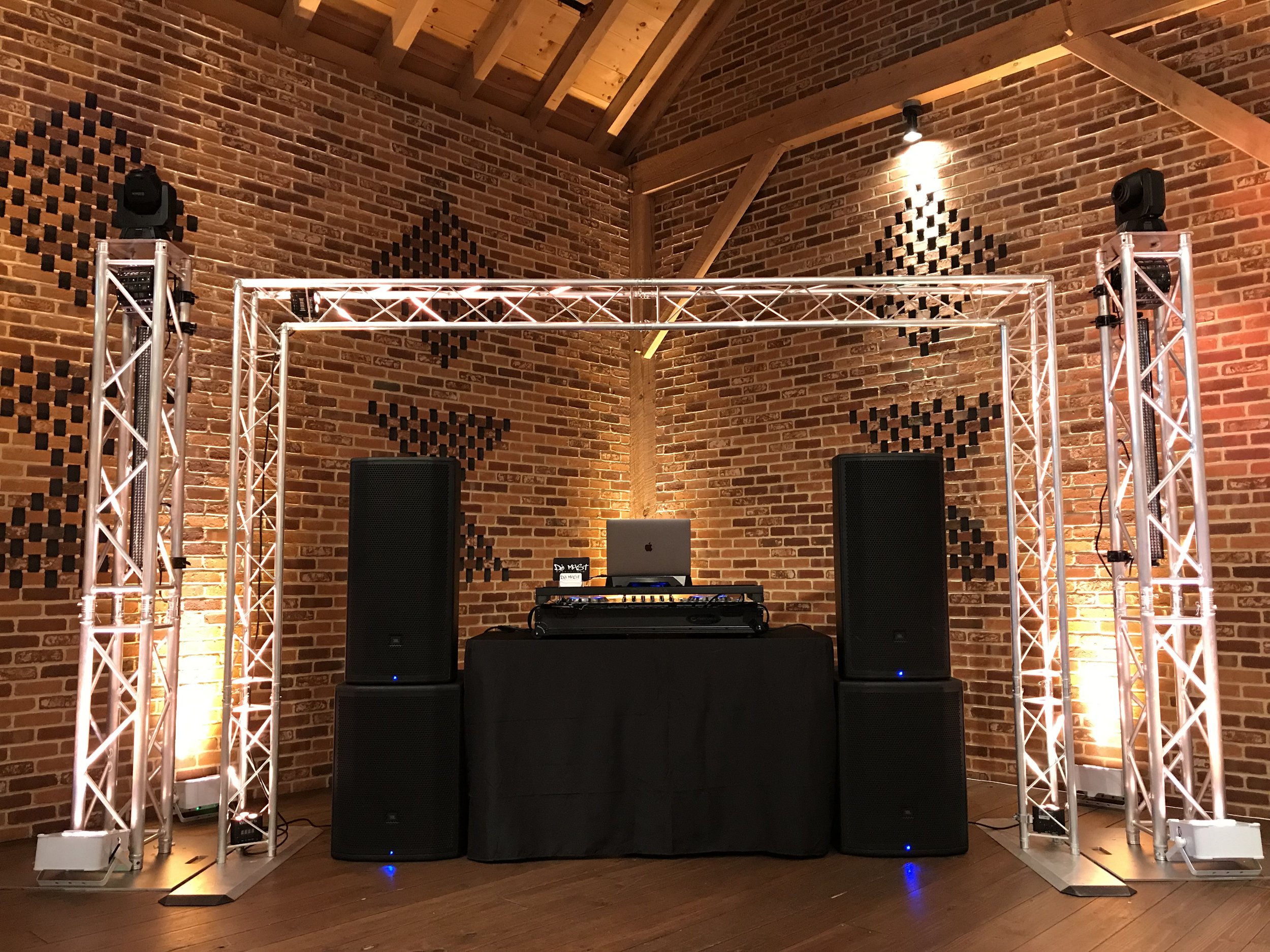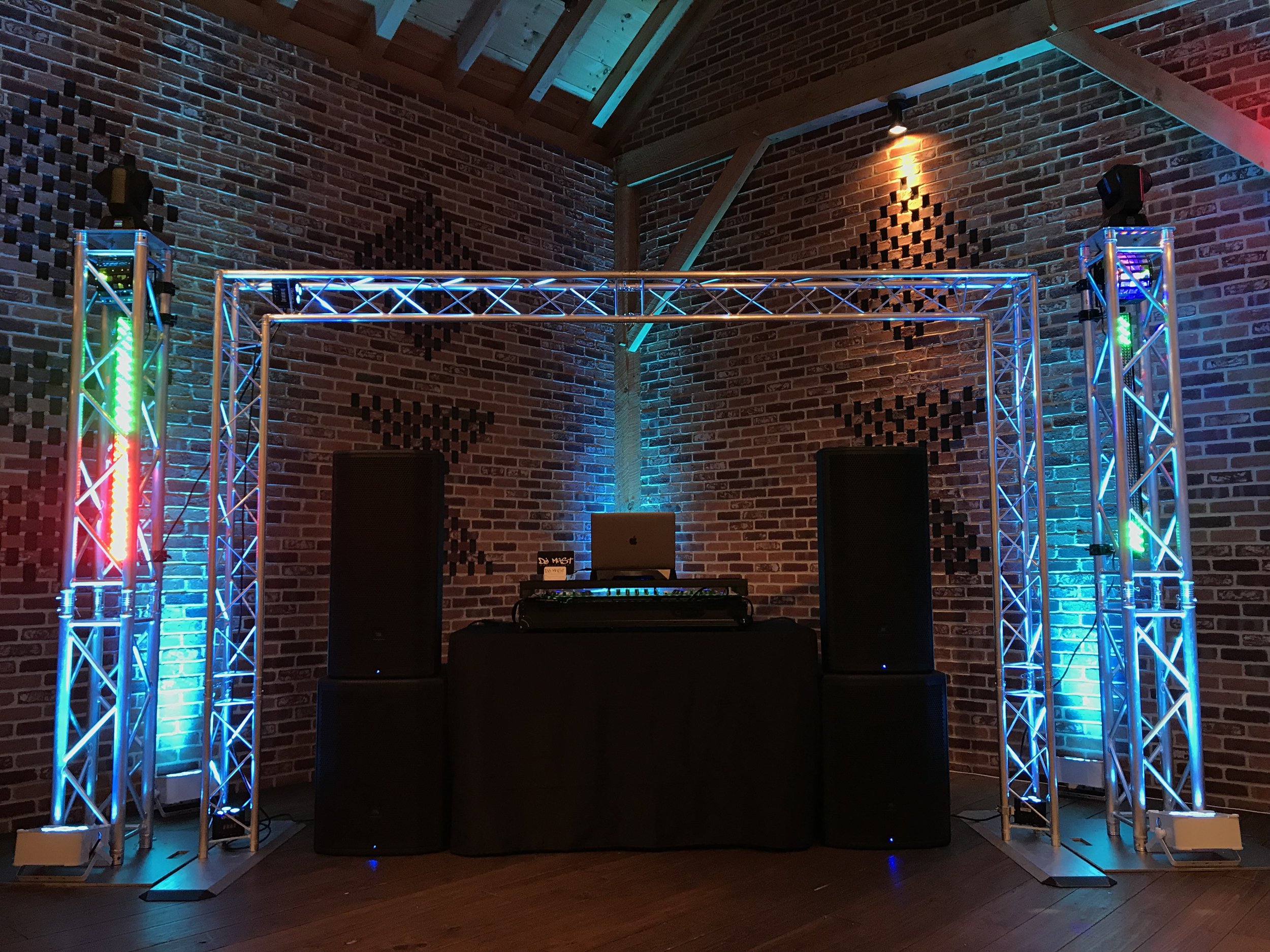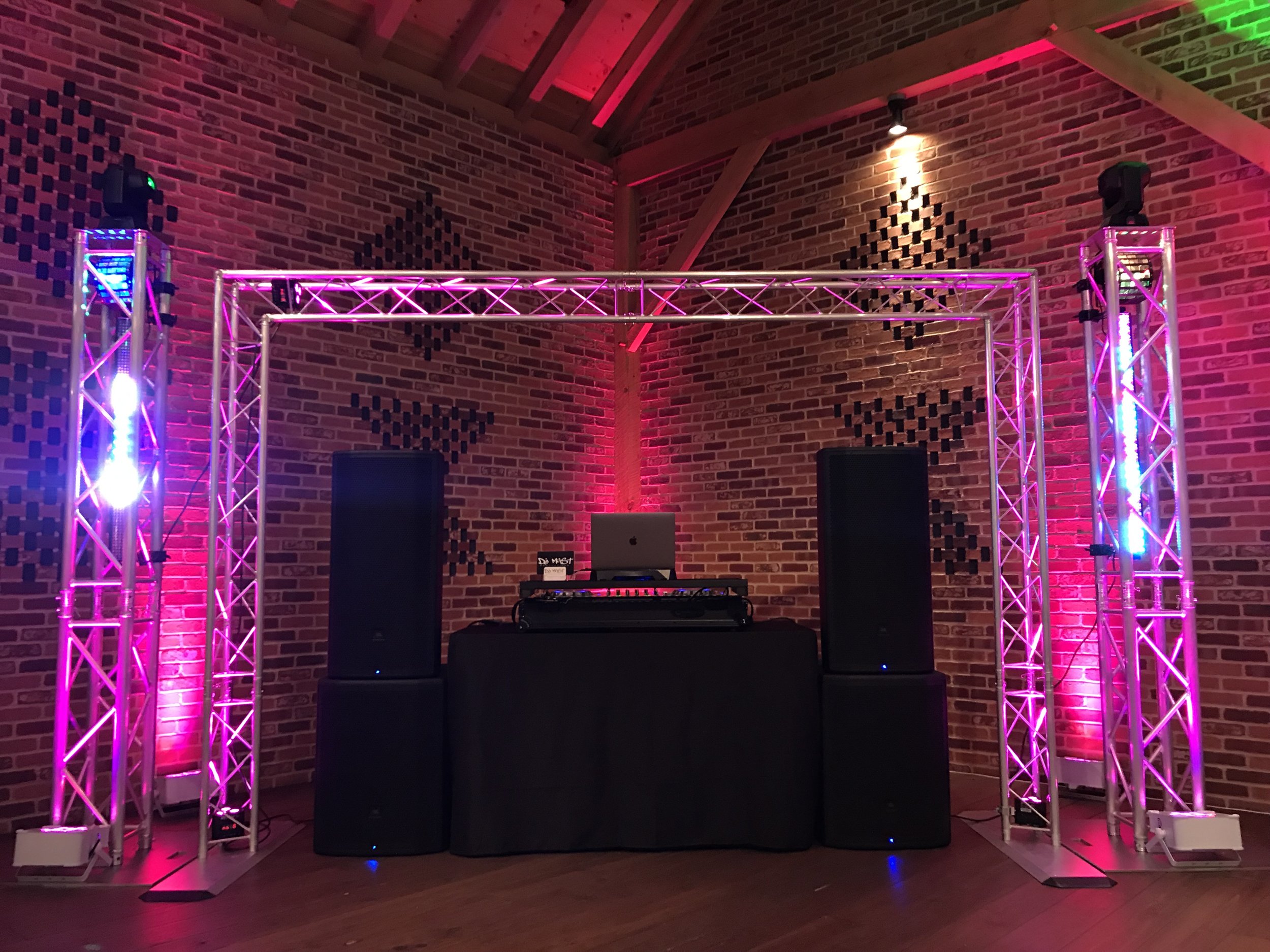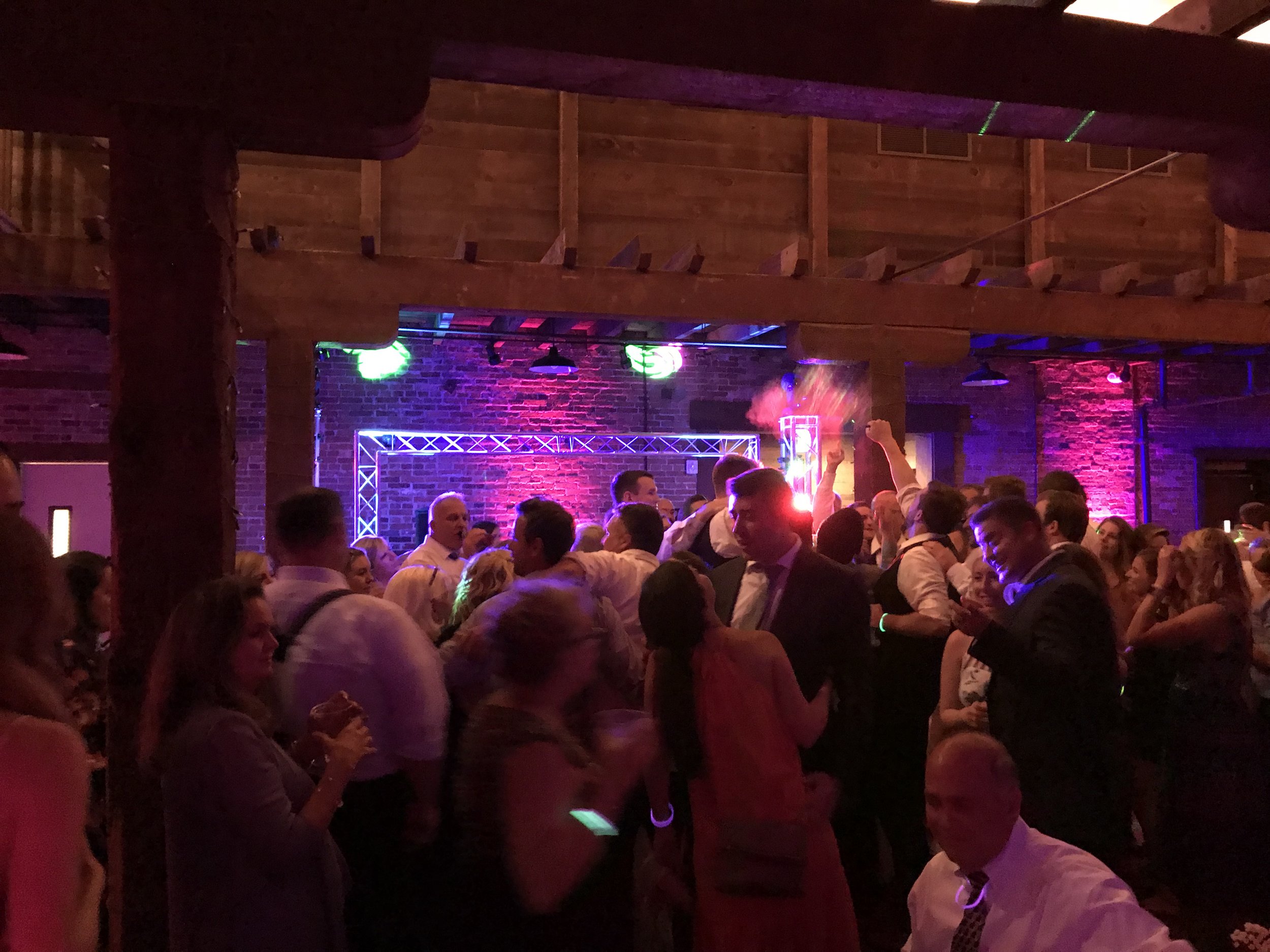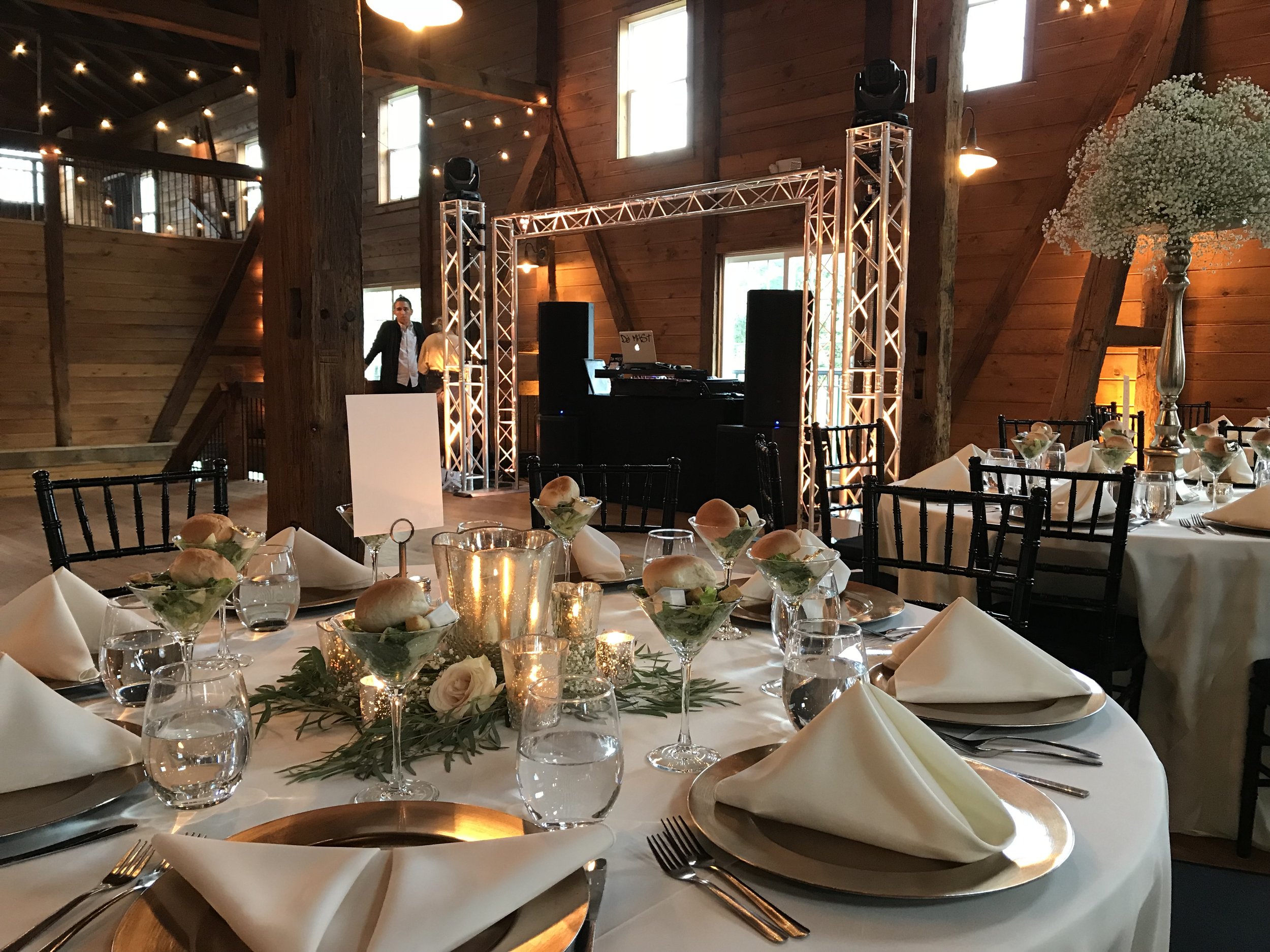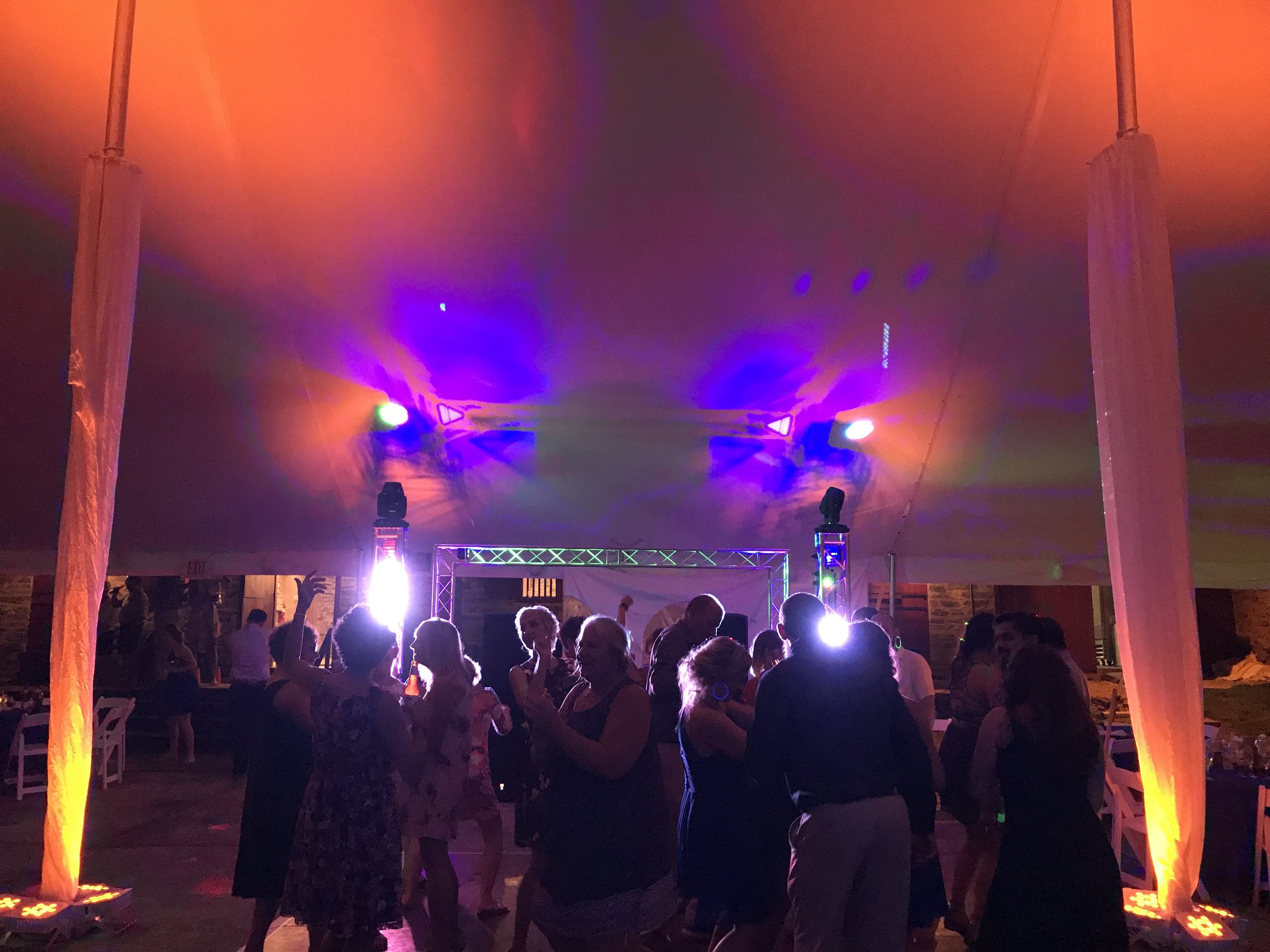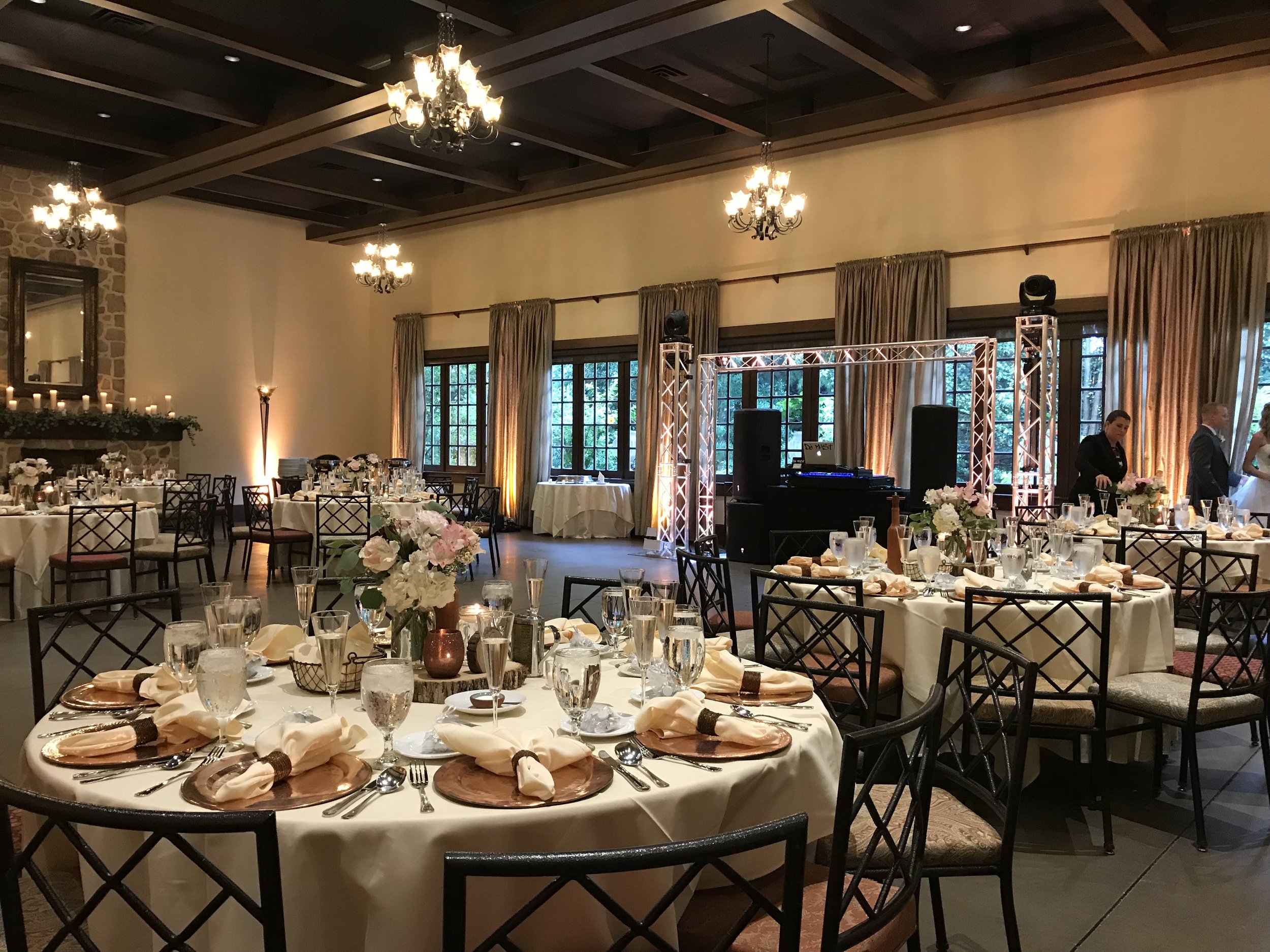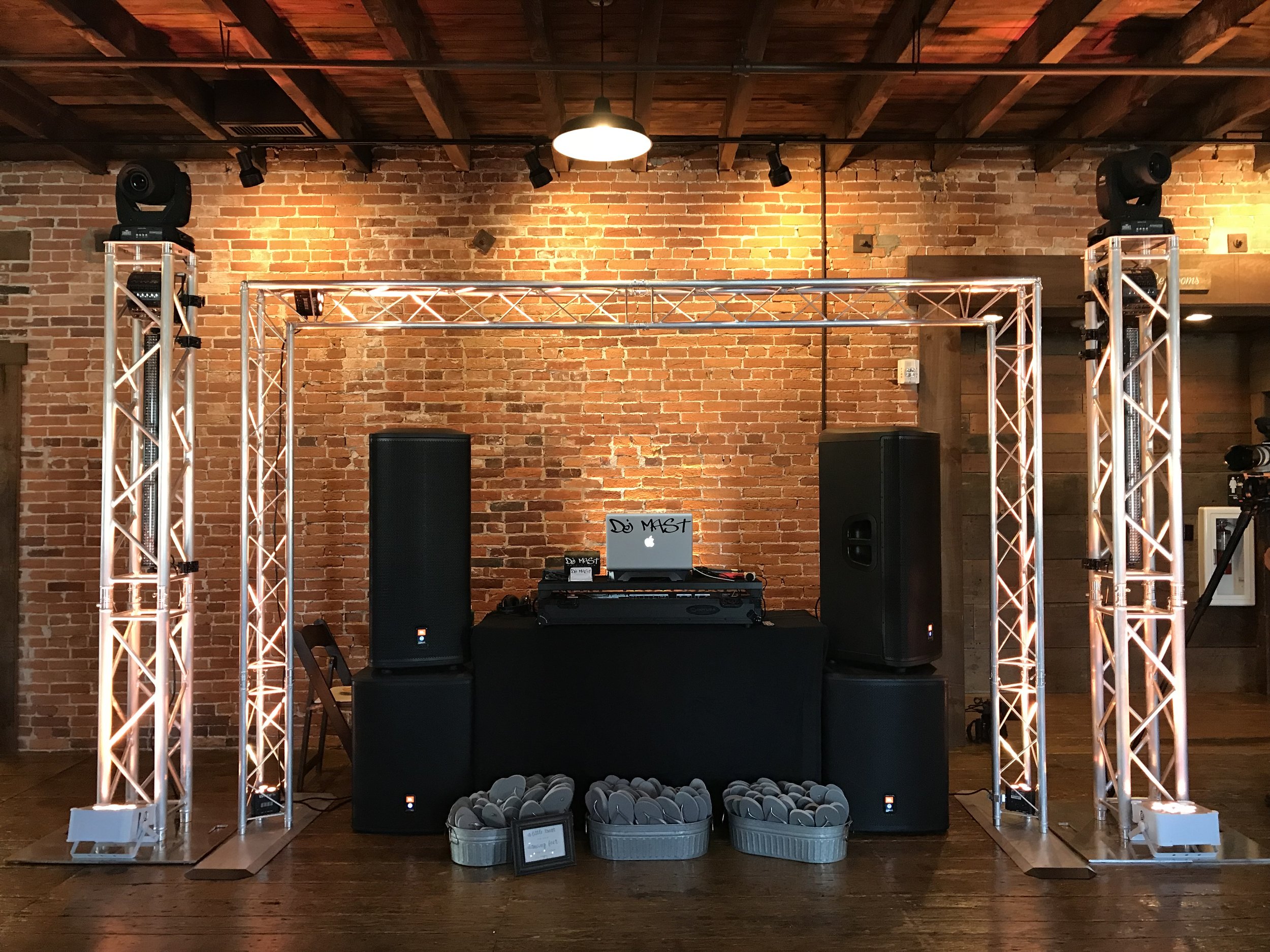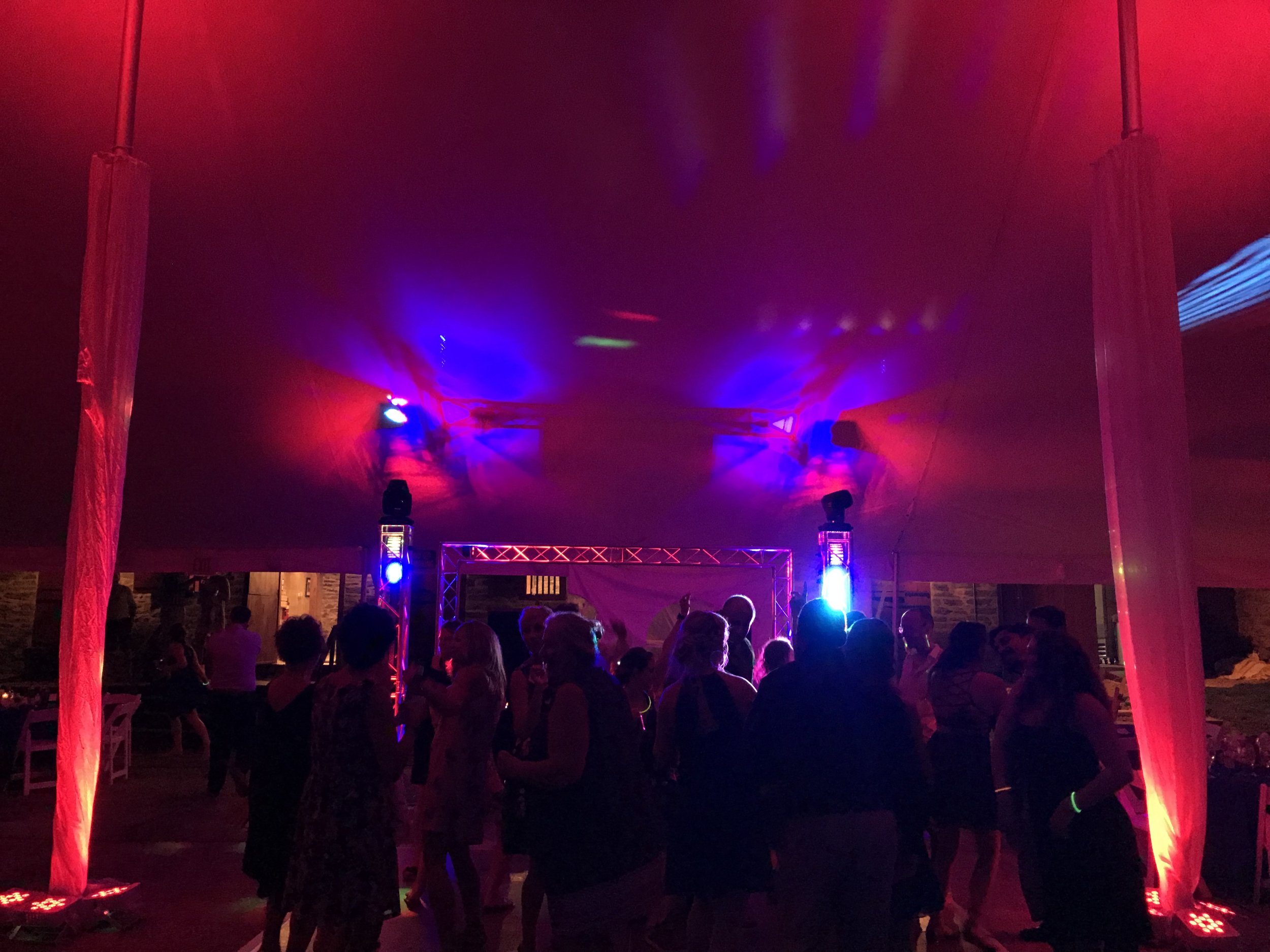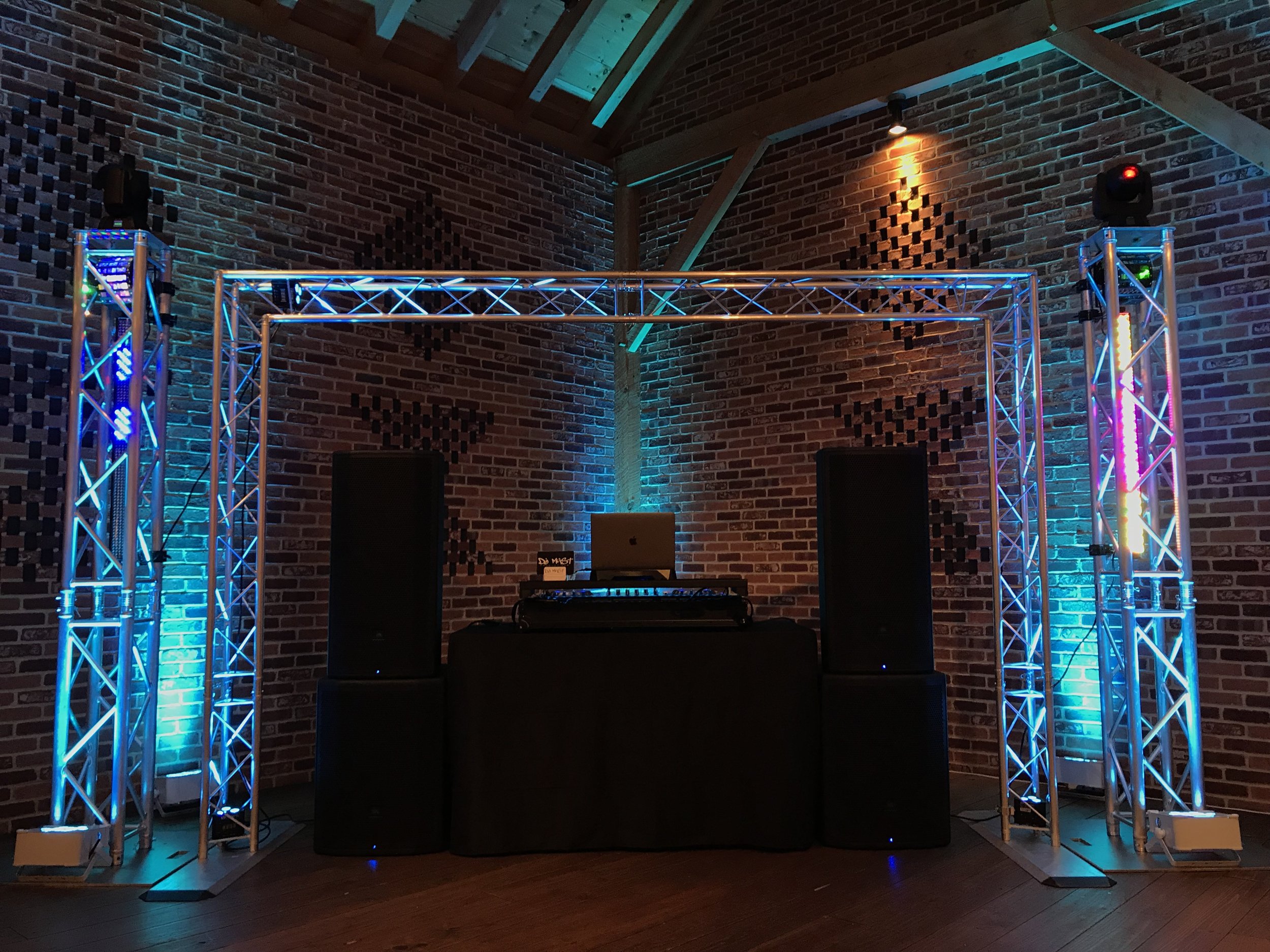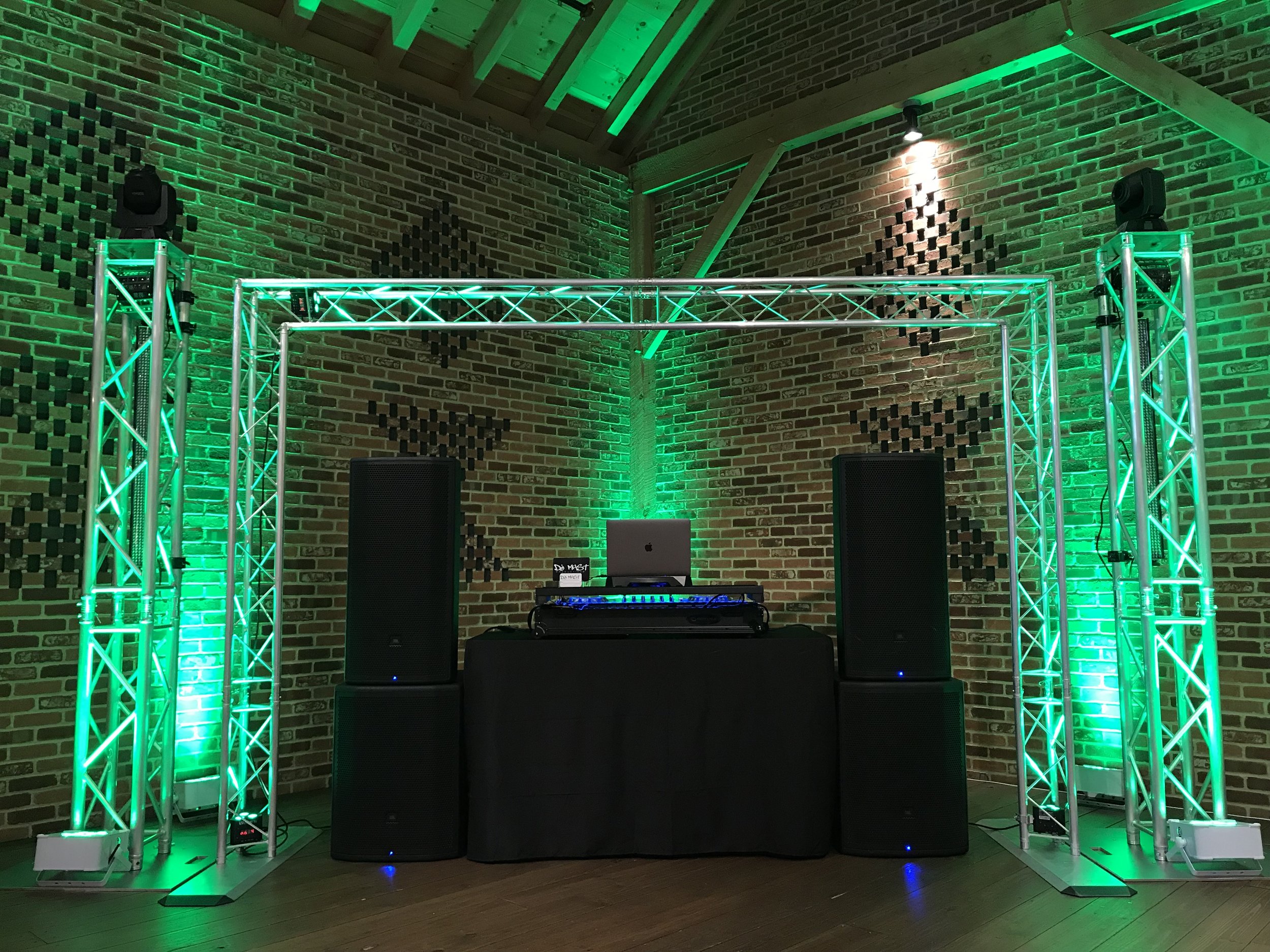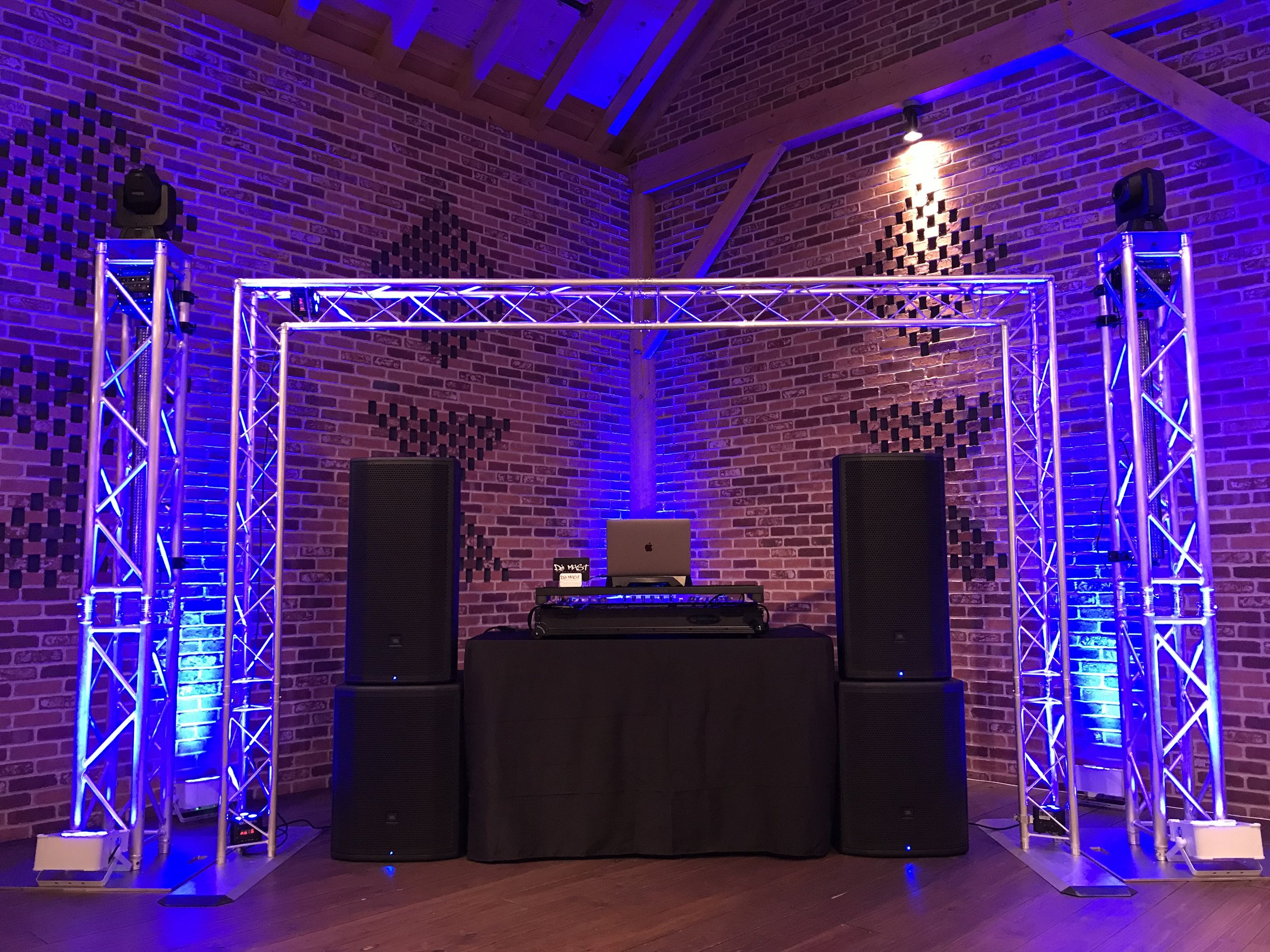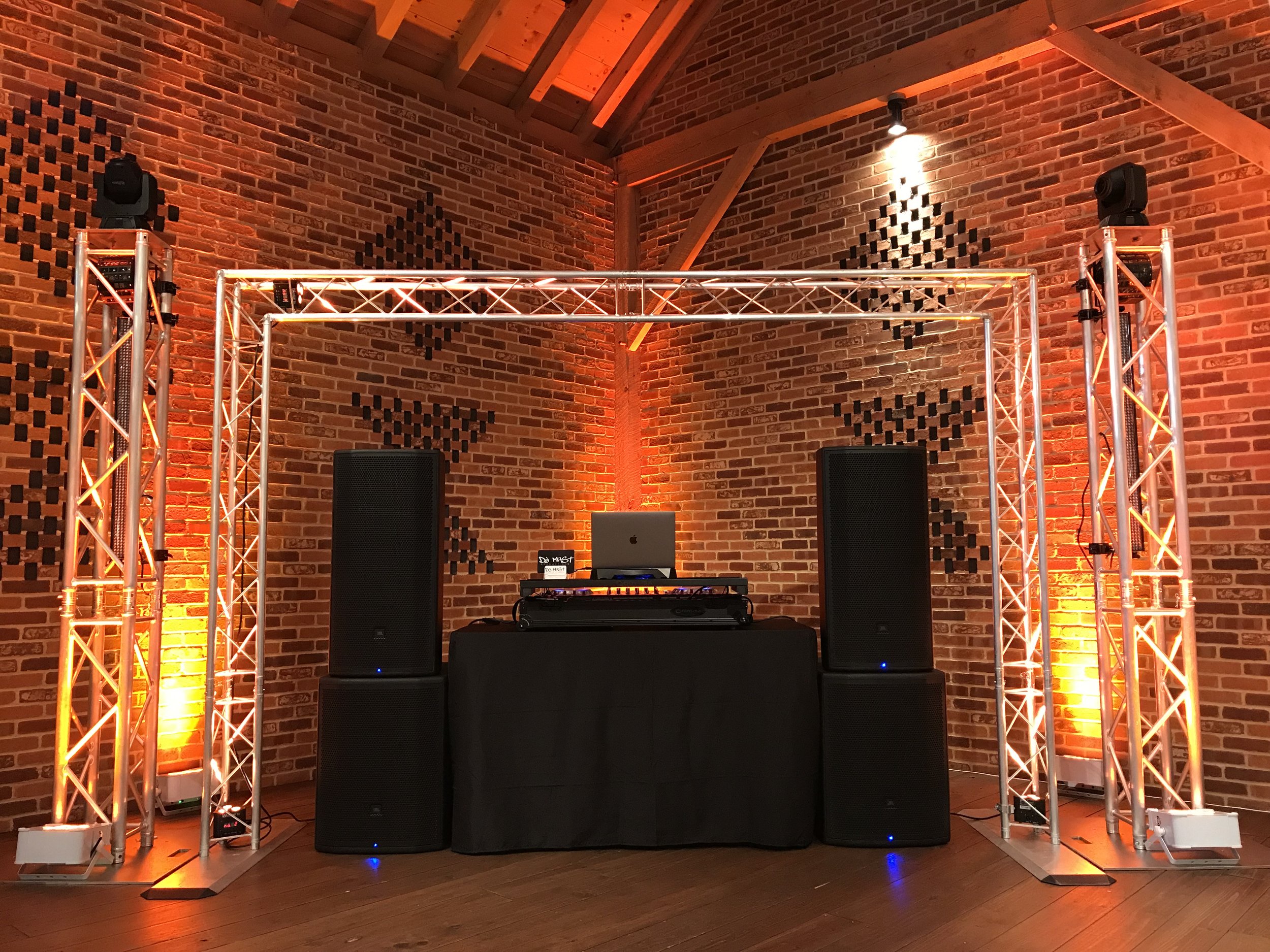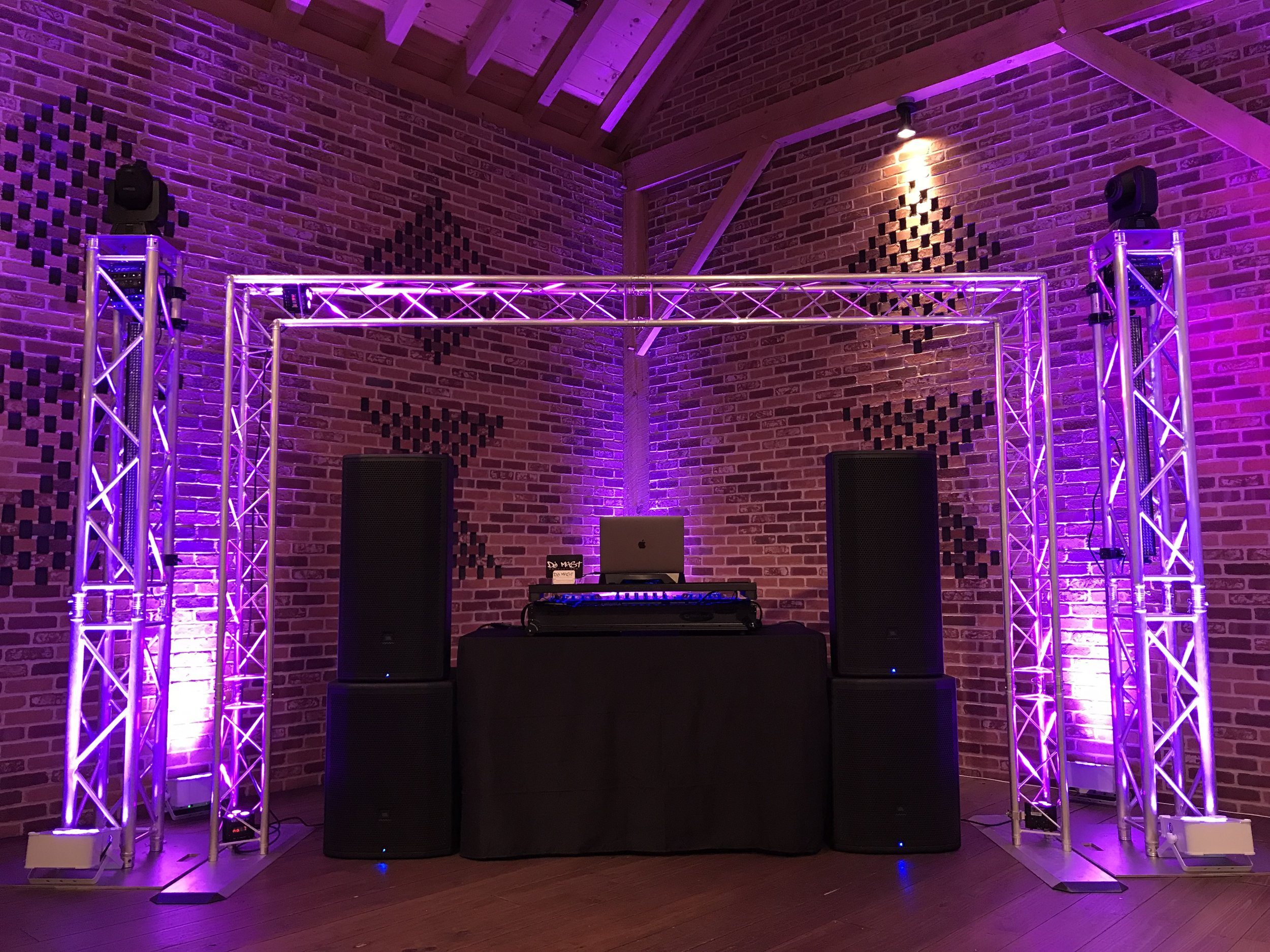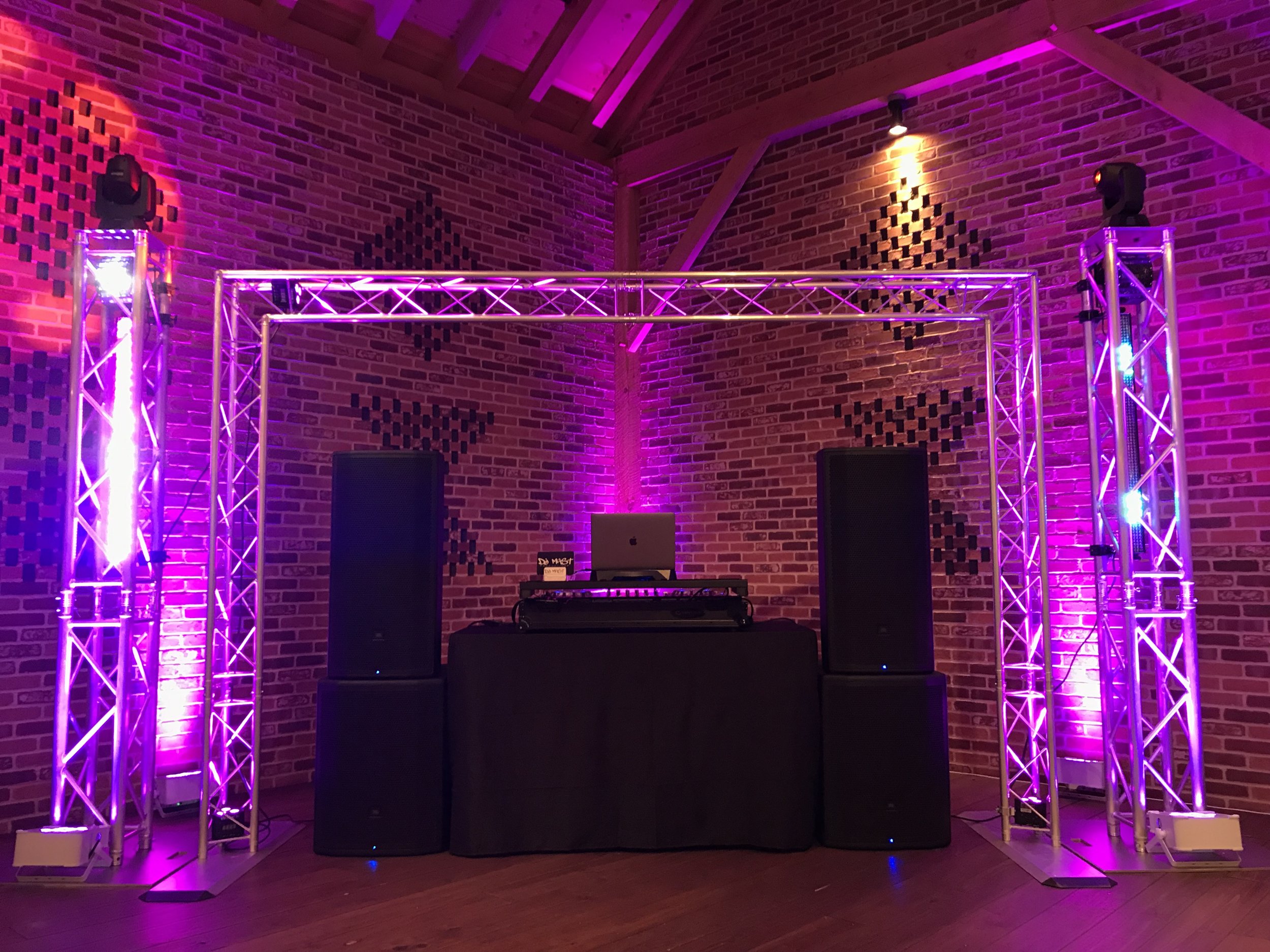 The Elite package is your high quality, full impact production of all the above packages combined with additional arched trussing

Prestige and prominence is what this package offers

This package provides the full combination of the Pulse and Glow packages… but gives you more equipment and better savings

An Arch Truss is added to create an emphasis on your dancing by framing the performing DJ and adds a clean, crisp and modern feel to your DJ entertainment

Choose a color that compliments your event (match or contrast existing colors or coordinate with Glow)

Included VIP Enhancement: Glow Stick Bracelets are provided for FREE!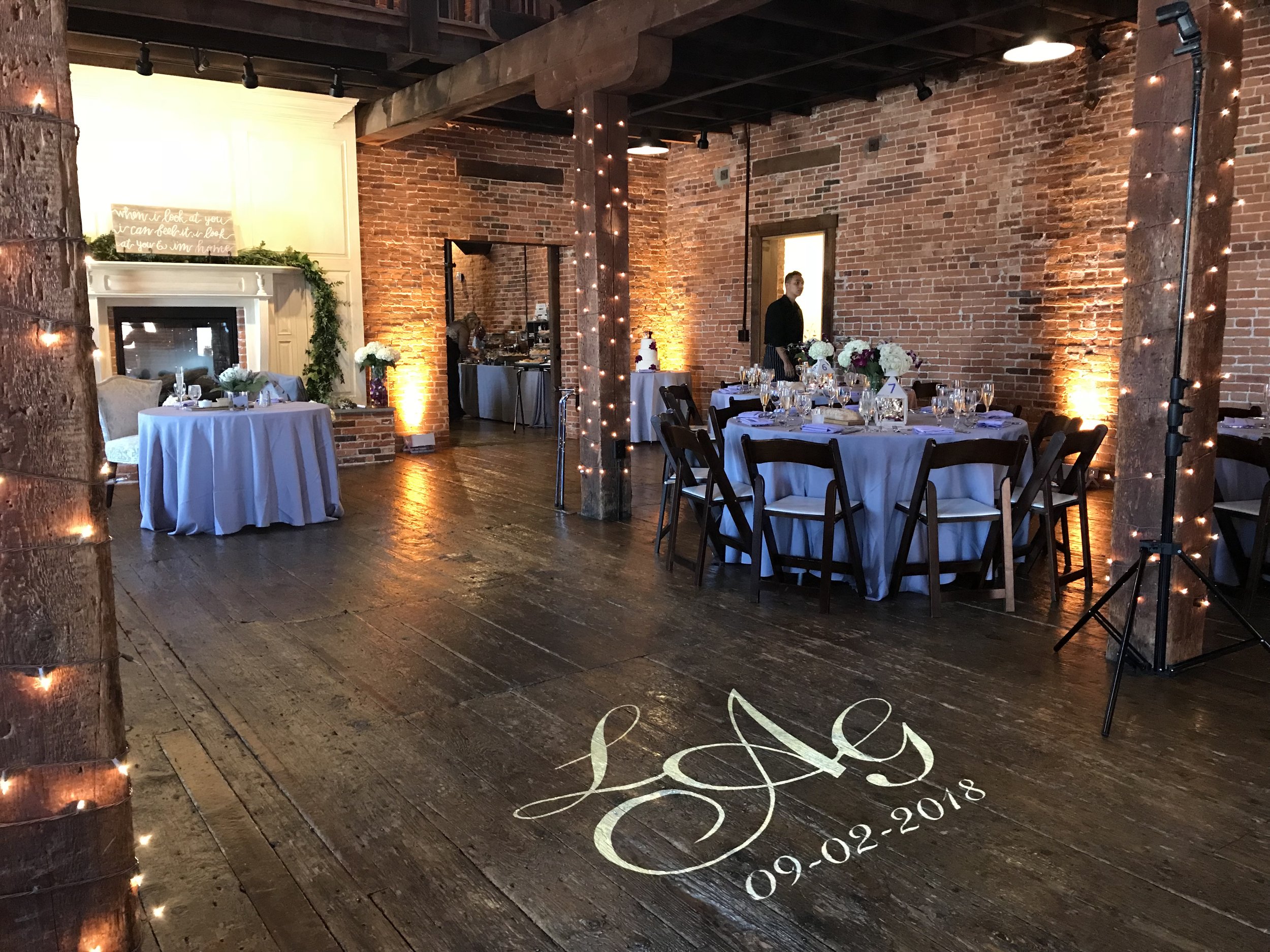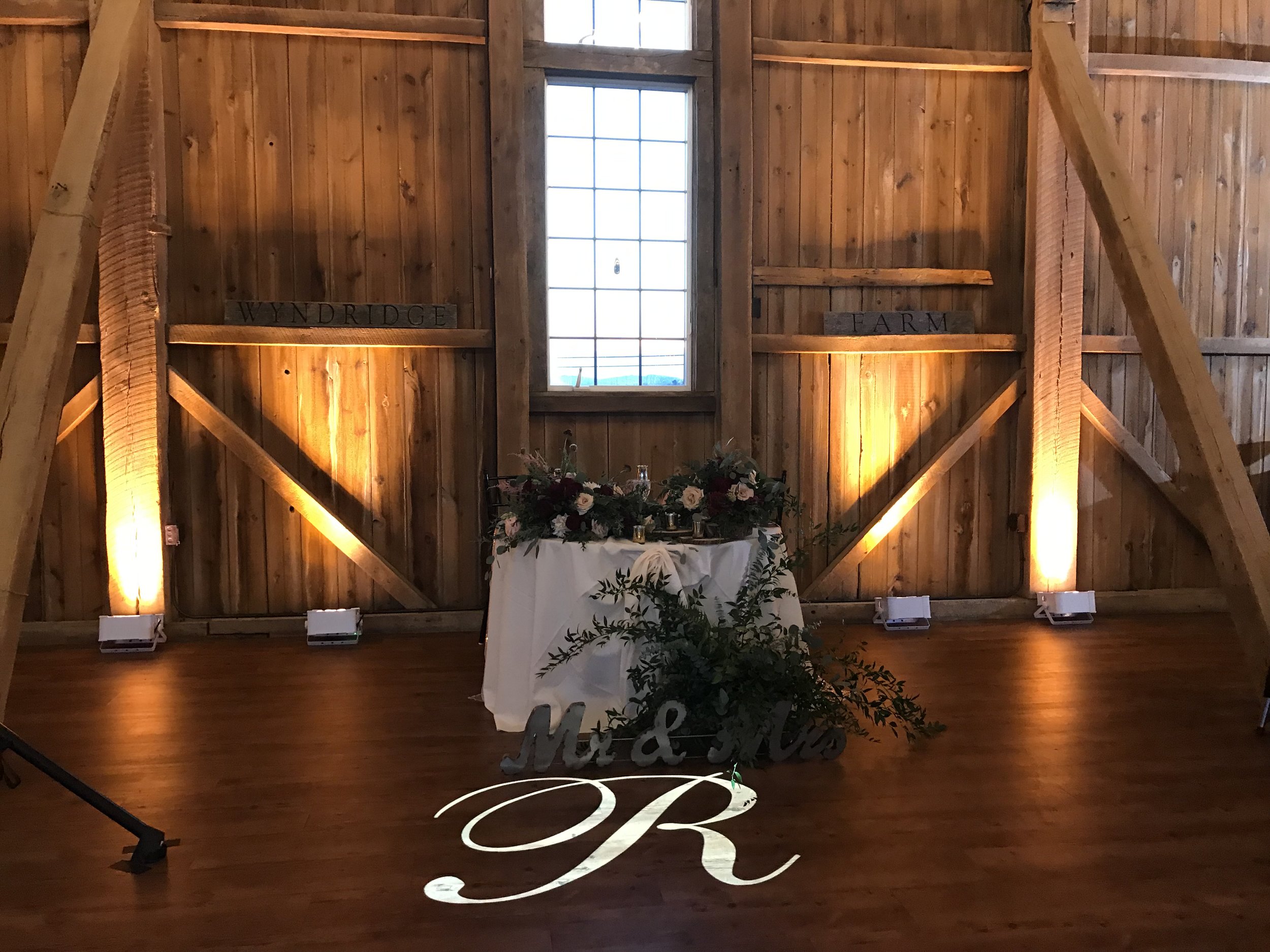 Monograms and Designs
Project initials or simple logos on walls, ceilings and floors to strengthen the focus of your event

Add classy, floral and victorian designs to walls, ceilings and floors
Dancing On The Clouds
Gives your special dance or stage entrance an effect that will last for many years

This low-lying cloud covers your dance floor and places your feet in a dreamy cloud that will impress your guests and make for incredible photography and videography

Dancing On The Clouds is a resource intensive package and expends its supply following the duration of your special dance or entrance
Mirror Ball [Disco Ball]
Bring back the retro! Not only does this package work for retro themed parties, it brings an elegant feature to your event

The mirror ball sparkles and maintains the focus of your guests during dancing
Colored LED Flashing Batons
Provides multi-colored flashing batons that guests for dance and create motion with

Tossed out periodically during group dancing or at client's chosen time

Up to 15 batons per order
Glow Stick Bracelets
Assorted colored bracelets for guests to wear during group dancing

Tossed out periodically during group dancing or at client's chosen time

Up to 100 bracelets per order
Fog Machine
Creates vibrant, sharp, ray-tracing effects with the lasers and dance lighting in the Pulse Package for incredible dance experiences

Can also be used for unique effects in your customized party
Ultraviolet Lighting
Bring out the whites and/or flourescent colors at your event or make them glow

Great for making the bride's white dress stand out above the rest

Have a glow party and purchase this package to activate your paints, balloons and colors